You have tasted the fried chicken made from secret recipe and recognized the iconic Colonel Sanders. Now, you can read Colonel Sanders' adventure in ink and mind you, this isn't just some cheap cartoon literature aimed to hypnotize kids to mindlessly love the Finger Lickin' Good chicken fried; this is a real deal superhero story starring the dear old Colonel who looks a little less benevolent than the statue placed outside KFC restaurants. The comic book, a collaboration with DC Comics entitled KFC: The Colonel Corps, is written by Antony Bedard and illustrated by Tom Derenick, tells of a story of the Anti-Colonel attacking the Multiverse and how the various Colonels from the multiverse band together to protect the future of fried chicken.
Ok, cue taken. Perhaps it is a comic with subliminal marketing intend, but anyways, it could be an amusing read nonetheless. All we can say is the comic is as baffling as it is intriguing and with the white-haired old man being a pop culture of sort, we are pretty sure there are fans out there ready to grab a copy of KFC: The Colonel Corps. Speaking of which, if you happen to be one of those fans, you'd be glad to know you can grab a copy on Amazon's ComiXology for free. Yup. That's right. It is free, just like the first, and seriously, why not? You have already paid enough for fried chicken and will probably be paying for more of them, isn't it?
KFC: The Colonel Corps is a follow up to the first KFC comic, KFC: Colonel of Two Worlds (introduced last year), which officially inducted Colonel Sanders into the DC multiverse.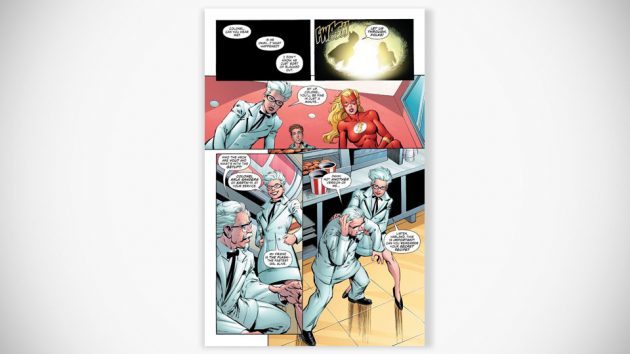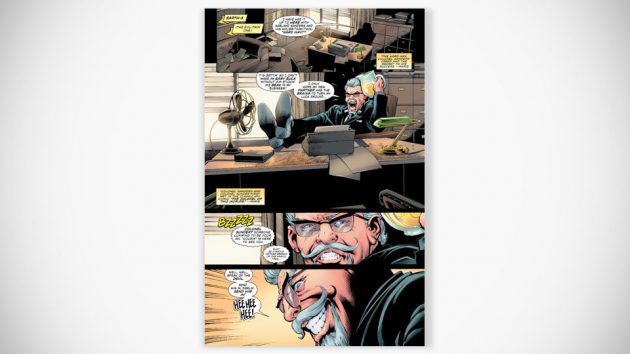 Images courtesy of DC Comics via ComiXology.
via Gigazine via comicbook.com