we all understand the need for go-fast bits and a little go-fast look to match, but what Japanese tuning house Kuhl Racing did with this Prius might be a little too much to stomach and that kind of made worst by virtually no performance enhancements – unless power filter and racing hoses are your idea of 'performance enhancements'. in any case, Kuhl Racing has long been known for their performance enhancements and ridiculous loud look and this 'GT-30 Prius' is no different, well… except for the performance that is. it is a loud reminder that every 'dork' (car) will have its day.
the edgy aerokit (which we doubt it is any more aero than before) sports widened wheel arches coupled with a slammed look – thanks to the air suspension system – giving it an extreme ground scraper and wide stance appearance. and then there is an assortment of spoilers and aprons, plus enormous 19-inch rolling stocks shod with 235/35-19R tires that seals the go-fast look package which ensure this ride will always stand out from the crowd no matter what. not to worry about the speed part cos' it won't go any faster which means everyone will have a good look at it.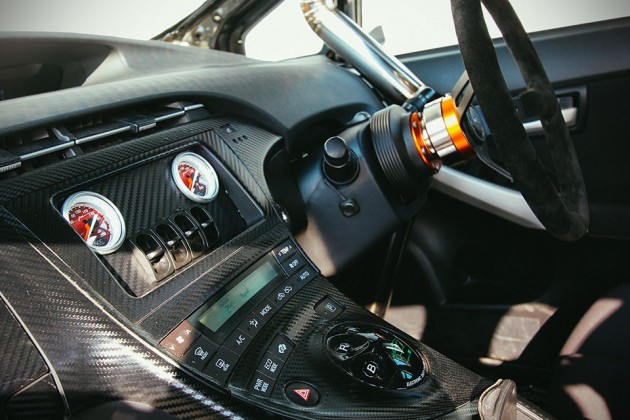 the interior is not spare from the 'racing treatment' either. the cabin is fitted with stainless steel roll cage, matched up with appropriate racing bucket seats, along with mandatory racing elements including carbon fiber trims and a race-spec steering wheel. rear seats were stripped out too for the authentic race car feel. if you are up for it, you can hit up this and this website to see the full dictionary of mods this Transformer-ish hybrid ride has. so what do you think of this ride? is it a yay or nay?
p.s. as it turns out, it has a tricked out throttle, and the intake hose is a SAMCO item and power filter is provided by HKS. apparently, these combo managed a 15 hp increase in power.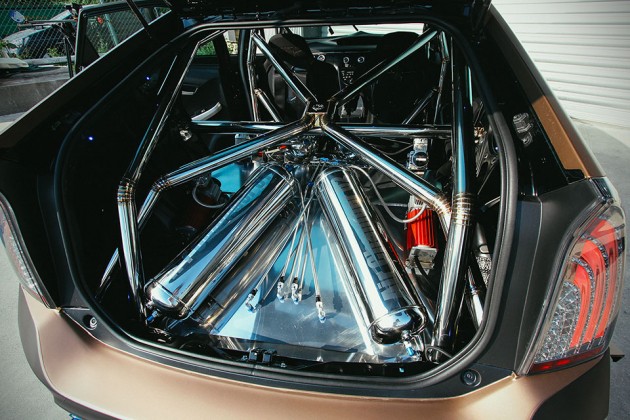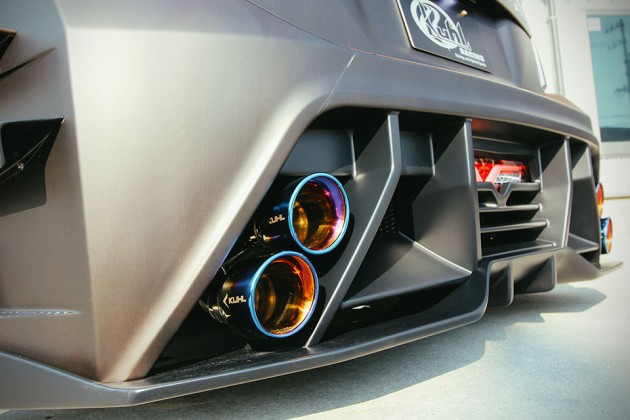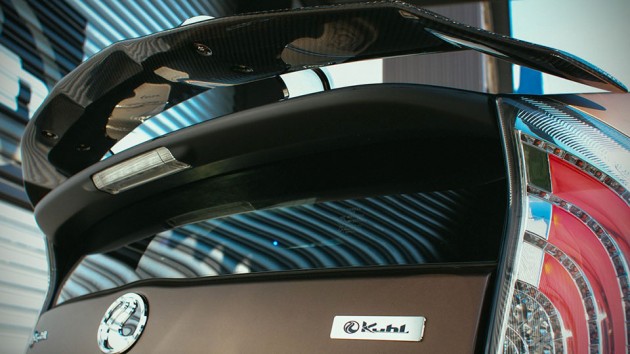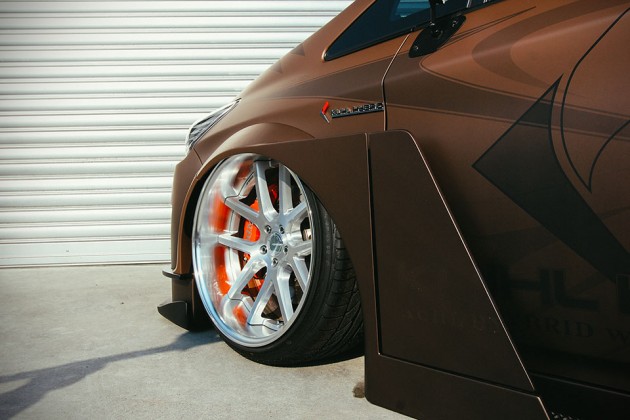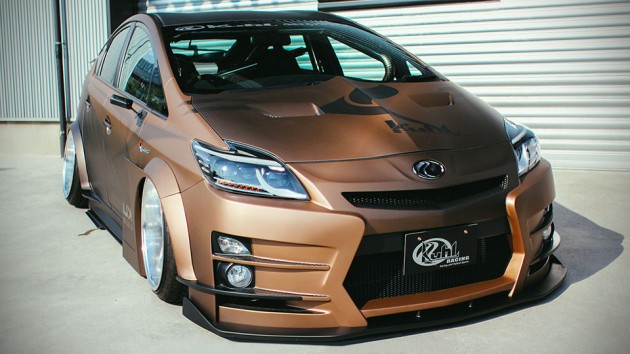 Kuhl Racing [JP] via StanceNation via Carscoops