despite its namesake, the Acton R RocketSkates are not actually rocket-powered roller skates. that would be a nightmare for sidewalk users and the wearer too. just imagine your feet going faster than your body can keep up. horrendous, to say the least. fortunately, the RocketSkates are powered by more mundane brushless motors. it has four of them; two on each skate and offers several improvements over the firm's first pair, the spnKix, introduced two years ago. like its predecessor, RocketSkates electric roller skates can be worn with any footwear, so you can easily remove them and continue with your regular sneakers or whatever. this means you don't have to sling your shoes over your neck like it was done in the seventies and eighties while the users were on skates (it was a cool thing to do, btw, despite the, erhmm, smell that the footwear might have).
anyway, you don't really need to remove them cos' according to Acton, the skates are perfectly cool with you walking with it, which means you can climb stairs, hop over railings or whatever, as if they are your regular shoes. what? it can't propel up the stairs?! nope. it can't. obviously. this is not Iron Man's boots, remember? jokes aside, this new iteration now touts a sleeker and more compact design, and has a faster top speed of 12 mph (19 km/h). each skate is juiced by a lithium-ion battery pack and communicates with each other to ensure same speed and behavior are maintained throughout. the real kicker (or not, depending on how paranoia you are about remote) is, RocketSkates does away with remote completely and offers control by simply tilting your lead foot forward to move forward and putting your heel down for stopping. however, before you can actually do all these, you have to determine which foot will be the 'lead foot', which you can dictate using a companion app.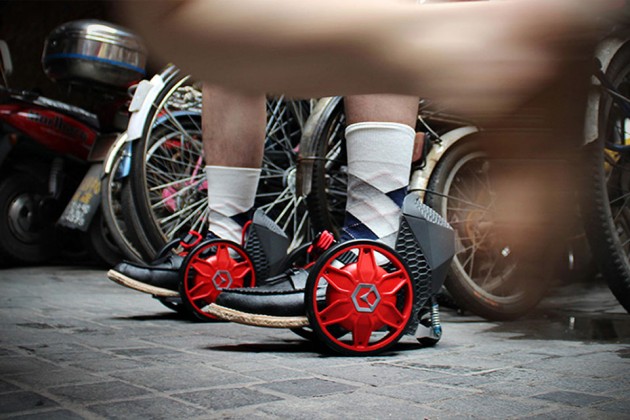 speaking of app, the companion app also offers useful information such as the mileage, skate diagnosis, the skates' battery status and more. it will also keep you in touch with other RocketSkaters too. three models are being offered at discounted prices, available from Kickstarter. it includes the R-6 which gives up to 45 minutes or 6 miles of range, the R-8 which offers up to 70 minutes or 8 miles, and finally, the range-topping R-10 with 90 minutes or 10 miles of range. from now till August 23, you can secure yourself a pair for $399 and up, which is way more affordable than the previous model (which was a huge Kickstarter success story too). hit the jump for a pitch video to learn more about the Acton R RocketSkates and see it in action.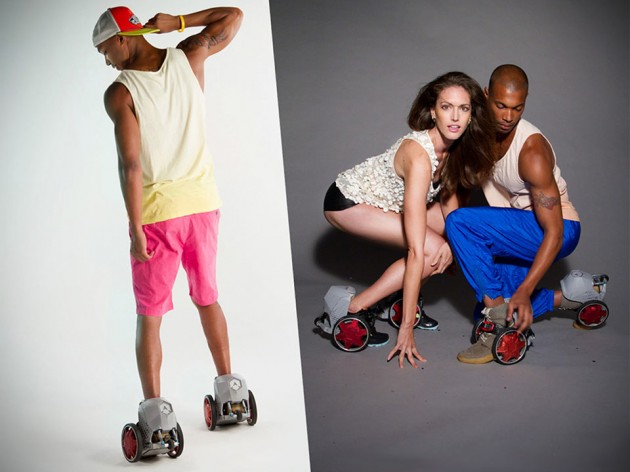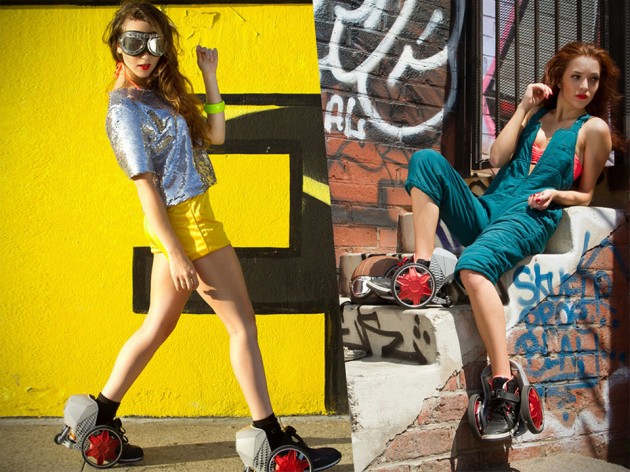 via Geek Gadgets