There are two major types of home security: passive and proactive. Needless to say, the latter is what everybody strives for, but still, we find manufacturers are more incline to sell motion sensors and security cameras, then trying to prevent the break-ins in the first place. But how do you even prevent a break-in when you're away? Well, if you don't already know (which is a good thing cos' it means you never have such problems), these criminal minds are not stupid. They will knock on your door first to check if there is anyone home and if there isn't any response, they will proceed to pick your lock. This is where Kuna Home Break-in Prevention Solution comes in.
Billed as the "digital watchman", Kuna is a discreet smart camera integrated into an outdoor light. It connects wirelessly to your home network, thus enabling you to screen who's at the door and an intercom lets you communicate with the whoever's at the door wherever you are (as long as you are connected) – all using your smartphone installed with the companion app. So the next time when you're away, and someone rings the bell, you get a notification on your smartphone which you can act on, such as viewing who's at the door and even talk to them as if you're inside. Thus, getting away from being targeted since the potential burglar(s) thought someone is inside the house. I bet Kevin McCallister would have wished he had this when he is Home Alone.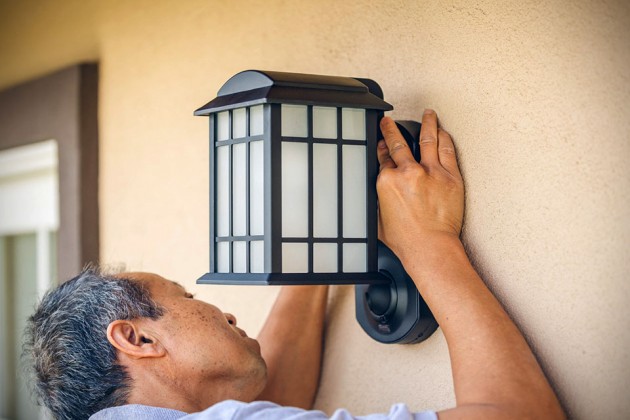 Its HD camera itself supports up to 2x digital zoom and is paired to a 116-degree wide angle lens, so you can see pretty much anything. The lens can be manually adjusted and lock in place to get the perfect framing of where you want to cover. Unfortunately, remote pan and tilt is not in order. There is no infrared night vision though, but I guess you won't be needing it since it is also a working outdoor light which can be set to turn on the light when motion is detected, thus affording enough light to view and record any events. It is built to IP44 rating, and therefore it is completely at home outside. It also features a built-in siren to alert those around and scare off persistence burglars and offers remote light control, dusk-to-dawn light mode, and timer light mode, in addition to motion activated light mode mentioned earlier.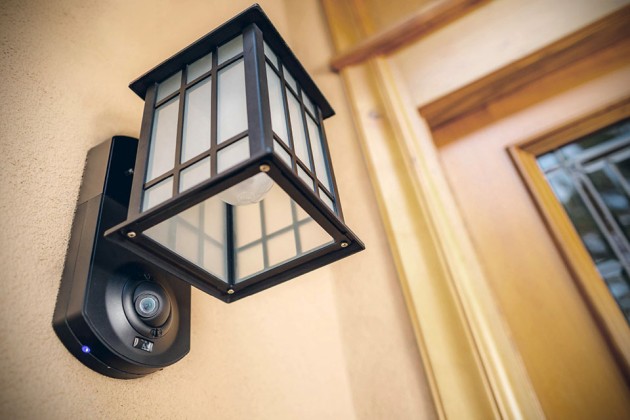 The real kicker here is, Kuna is a drop-in replacement for the existing outdoor light, which majority of us already have. Sounds pretty cool? Well, if so, you're not alone. Kuna Home Break-in Prevention Solution is currently available through Indiegogo and it has since garnered over 330 percent in funding with 28 days to go. A pledge of $149 will secure yourself one Kuna Craftsman model in black with delivery expected to happen sometime in June 2015. However, that 45 percent off the eventual retail price is limited to US and Canada backers and only 400 units are available which, at the time of this writing, 150 units have already been spoken for. If you miss that, can still grab a pair for $269, but if that's cool too because that's actually cheaper per item than the single order. Anyways, we shall leave to you to check out the different perks for backing the project. In the mean time, do scroll down for a self-explanatory pitch video to see Kuna in action.