Portable batteries have become an indispensable accessory in our lives, more so if you're often on the move. The problem is, portable batteries will run out of juice too and that's not a good thing when you're not anywhere near wall outlets, but that wouldn't be much of a problem with the Pulse by Live Work Play. It is a traditional portable battery, packing 5,000 mAh worth of juice enough to charge an iPhone 5 three times over, and offers two ways of charging: via regular wall outlet when you are in urbanized area, or topping up via its integrated monocrystalline solar panel when you are out in the wild. Perfect for outdoor seekers and adventurers, Pulse's dustproof, water resistant, and shockproof properties ensure it will take whatever beatings you, your adventure and Mother Nature have to offer. Best of all, it has not one but two USB out ports that could charge two devices, be it Fitbit, GoPro, Bluetooth headset, or whatever, simultaneously.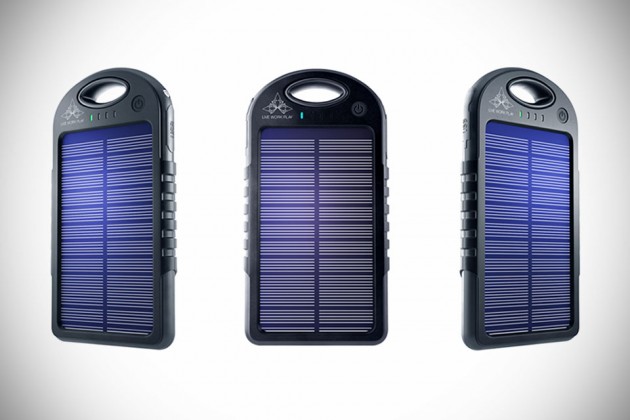 Finally, it is also an accessory that's not shy about its look. It boasts a durable and soft polyurethane rubber casing for protection and aesthetic value, while a loop built into the case allows you to attach it to your belt loop, briefcase, bicycle, backpack and the likes, via a carabiner. Other noteworthy details include power LED indicator, charges any USB powered devices (as long you have the right cable), on/off power toggle switch and an integrated flashlight powered by the onboard battery. There's one thing though: We're not sure how fast can Pulse be topped when soak under the sun and also, the USB ports only pushes 1A of current, which means charging might not be doubly fast as some of the portable batteries in the market. If you are interested, you can pre-order the Pulse Solar Portable Charger by Live Work Play today for just $69 a pop via Live Work Play official website. Continue reading for a few more look and product intro video.
submitted via TIP US page.