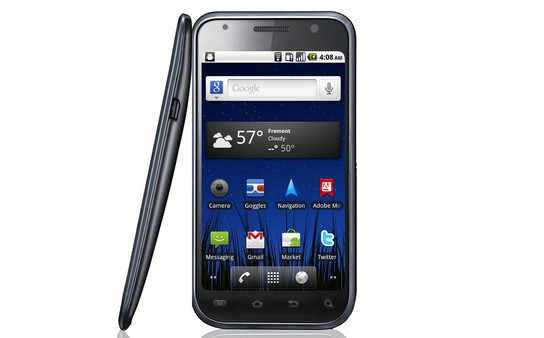 (photo source: gizmodo.com
is it real? the next Nexus Two to be made by Samsung? what? no more HTC? i have always liked HTC, but i don't particularly dislike Samsung as well. but the photo posted by Gizmodo, has the Nexus Two looking good. the Nexus Two reportedly will have a front facing camera, thus video call could be well in the package. aside from the singular photo, nothing much is known about it's innards. what could be in it? could it be running the Gingerbread i.e. the Android OS 2.3?
i found it strange with Google implementation plan for it's OS. newer OS seems to be coming up faster then you can say 'Google'. regardless, it looks like the release of the Gingerbread will be 'real soon' as noted by report by The Register. Google even have a Gingerbread Man outside their lawn. watch the video below. according to The Register "unnamed sources", Nexus Two "will arrive on November 8". well, it is already the 1st, we will find out soon enough… aren't they going to call the successor 'Google Nexus Two'?
via Gizmodo & The Register