perhaps we are completely ignorant about the techie side of actor Aston Kutcher's, and therefore, we were utterly amazed why he was roped in as the product engineer for Lenovo's YOGA tablet line. anyway, that was a year ago and one year on, the fruits of labor resulting from this collaboration (note we said 'collaboration') is the Lenovo YOGA Tablet 2 Pro you see here. we wouldn't say it is aesthetically outstanding, at least that's not what we can deduce from press images. but it has some pretty interesting features which may entice multimedia-on-tablet lovers and perhaps gives this first Aston Kutcher 'touched' tablet a little more deserving attention.
kicking off the features list is the star of the show, a built-in Pico project that offers up to 50-inch display on any flat surfaces. the YOGA 2 Pro is also the first tablet to offer 8W sound system comprising of a pair of 1.5W front-facing large chamber speakers and a 5W JBL subwoofer at the rear. the audio reproduction is further bolstered by Dolby Audio and Wolfson Master HiFi for an even more immersive movie experience right off the tablet. the tablet also boast a new built-in kickstand which offers a Hang mode in addition to the usual stand, tilt and hold modes. well, that pretty much sums up the YOGA 2 Pro's unique aspects, but that's not to say it is any less capable under the hood. it in fact, has a spec-sheet that quite 'up there'.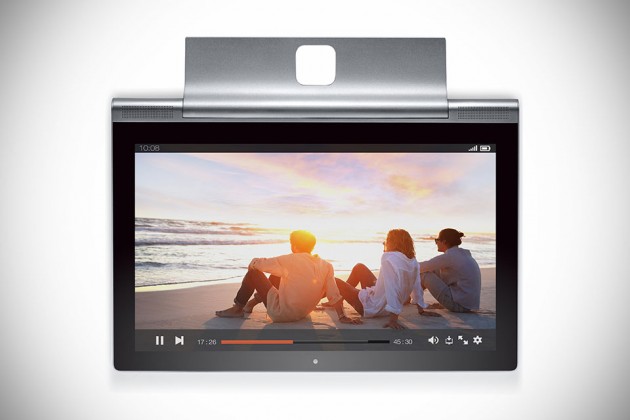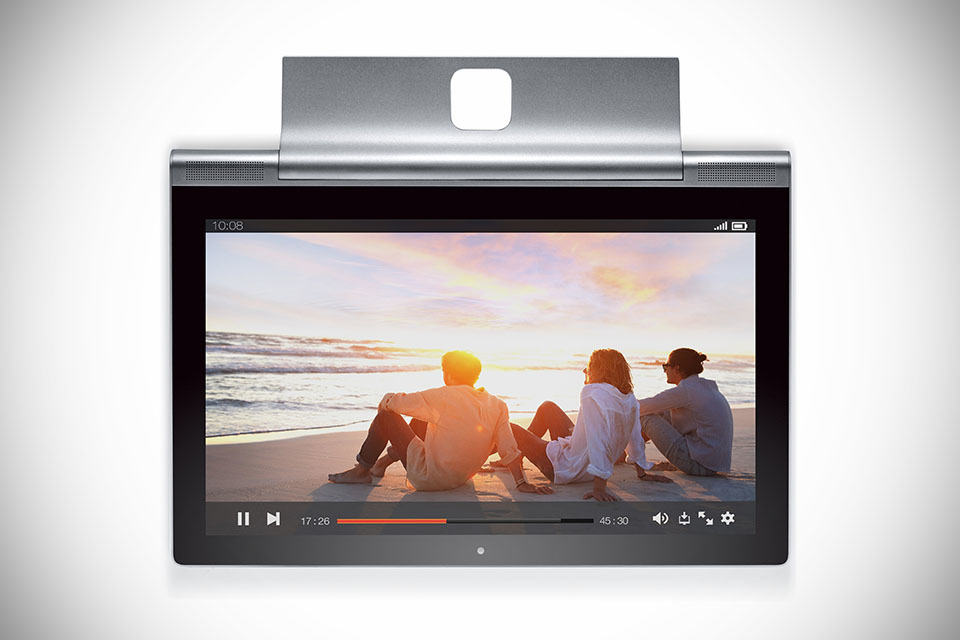 power comes from an Intel Atom Z3745 Processor with up to 1.86GHz clock speed and it has 2GB of RAM to ensure a smooth processing power. onboard storage is 32GB, expandable up to 64GB via microSD card. other details include a 13.3-inch QHD IPS display with 2,560 x 1,440 resolution, 8MP f2.2 rear-facing camera with AF, a 1.6MP HD front camera, dual-band 802.11b/g/n, 4G option (not available in US, though) and up to 15 hours of battery life. it runs on Android KitKat 4.4 and tips the scale at 950g. so how much is one these Aston Kutcher involved product? not cheap. it is expected to retail for $499.99 and up when it hits the market at the end of October on Lenovo online store.