(image credit: LG) LG Optimus 2X Smartphone | US$tbc | www.lg.com
its quite unimaginable a year ago that a smartphone could be spotting a dual-core processor. but that was then, dual-core is a reality now with the LG Optimus 2X. the LG Optimus 2X which will features the dual-core 1GHz Tegra 2 processor. on the display front, the Optimus 2X has a 4-inch WVGA screen and will feature two cameras, one 8-megapixel main camera, and a 1.3-megapixel front-facing camera. other features include 1,500mAh battery and micro-SDHC card slot with included 8GB card.
accordingly to LG, with the faster processor, user can expect faster web browsing experience and smoother graphics for game play. the Optimus 2X touted to be able to record and playback full resolution HD video and will able to output the full HD content to an external display via HDMI connection. Optimus 2X will come pre-installed with Android Froyo with the possibility of upgrading to Gingerbread at a later date. though no date was given as to when this will happen.
LG Optimus 2X is set to be available in Korea in January 2011. Europe and Asia market will follow after a few months. however, no date has been set.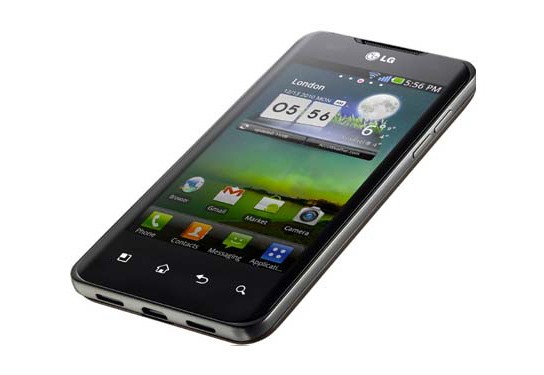 (image credit: LG)
via CRAVE