Thanks to makers like DJI, imaging drones are easier to pilot then ever before. Today, the operator can be more of a videographer than a pilot and just when thought this is where imaging drone tech peaks, comes along a new entrant called Lily Camera Drone. It promised ease of flying. No, wait. In fact, you don't even need to fly at all, not even to take off or land; all you need to do is to turn it on, fling it into the air and its four rotors will come to life, starting the routine of following you as you move through your extreme sports maneuver. Man, this thing will even cut into slow-mo shots when it detects you are making a jump for, you know, the dramatic effect.
This polycarbonate and brushed aluminum craft is built to IP67 rating and it is designed to stay afloat so in the event that you throw over the water and it lands on it, it will still take off to do its thing. This aerial robotic cameraman is packed with sensors, including accelerometer, 3-axis gyro, magnetometer, barometer, GPS, front-facing camera and bottom-facing camera, that make the autonomous flight possible, and is equipped with a camera capable of 1080/60p video recording or 720p at 120 fps in slow-mo recording mode. It has a built-in, non-removable lithium-ion battery for 20 minutes of flight time, which will take two hours to fully recharge. It can execute several follow mode, including fly-up, side shot, follow, lead and loop, where it will circle around the subject and has a top speed of 25 mph (40 kph) and can fly as high as 50 feet (15 m).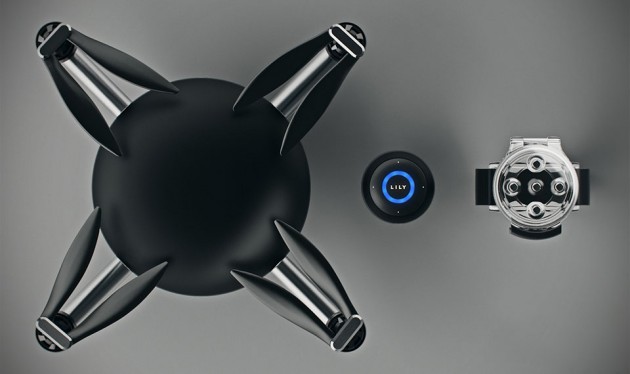 Like many of such follow-me drones, Lily follows you by detecting the presence of a tracking device, which is a roundish gadget that you can slip inside your pocket. This tracking device also lets you do several other things which includes recording sound with its built-in microphone, select Lily Shots (fly-up, side, follow, lead or loop) and snaps 12MP stills. The tracking device, or if you prefer, beacon, also packs an accelerometer, barometer, GPS, a vibration motor, and a battery good for four hours of continuous use. Other details include digital gimballing, image stabilization, fixed focus lens, status LEDs that looks like a pair of eyes, and microSD card slot for data storage (it comes supplied with a 4GB card). And oh, it does come with a companion app, though not so much for flying, but for changing camera settings, creating custom shots, and editing and sharing content.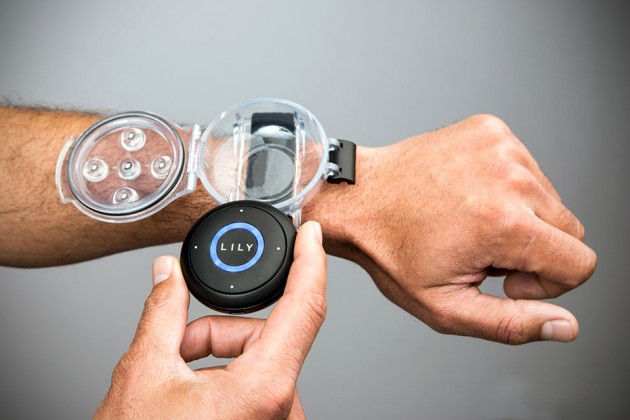 Already wow by Lily? Great. Then there are two things you must know. Firstly, you have be clear to your spouse that Lily is not a person. Secondly, you will need to drop $499 plus shipping. And thirdly, it will only ship in February 2016, which is a darn long wait for a pre-order. So yes. It is a pre-order. Also, the $499 sticker is only valid till June 15, 2015. Thereafter, it will increase progressively until it hits its regular retail price of $999. Actually, there's one more thing you need to know: Lily does not have obstacle avoidance system built into it, which means it will run into a wall or tree if it meets one. Just thought you should know about this.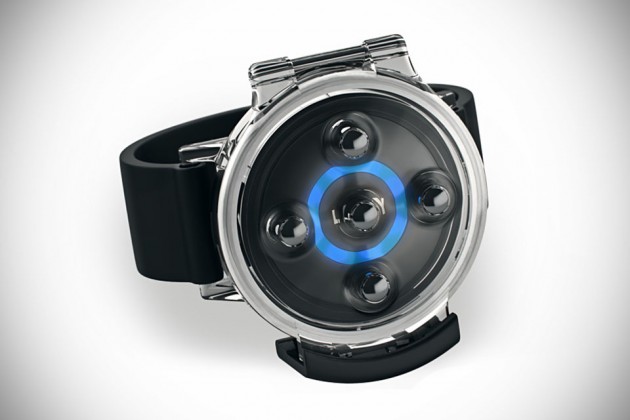 Lily Camera via YouTube via The Verge