If you haven't had enough of 3D printers even with the influx of 3D printers coming onto the market since last year, then this yet another newcomer LumiPocket DLP 3D Printer by Lumi Industries might be of an interest to you. If the mere mention of "Lumi" rings a faint bell to you, that's because it is from the same people who brought you the foldable 3D printer, LumiFold last year. This latest model builds on the success of the first and uses the same principle for its 3D printing process, which involves photosensitive resin that solidifies with light (in this, the light emitted by the DLP projector), but boast a tad larger build volume of 10 cm in diameter and 10 cm in height. By adjusting the overhead projector's height (which is mounted to a tripod), you can vary the size of print from tiny objects like jewelry molds, up to the aforementioned size.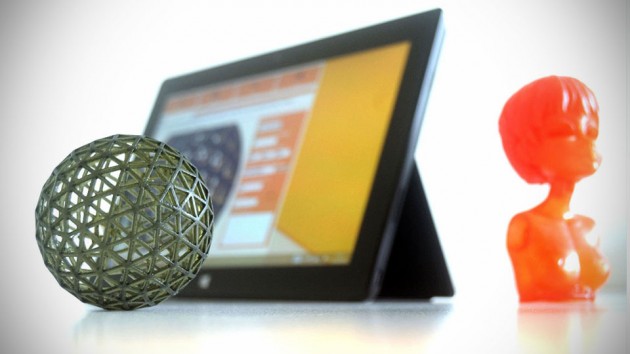 Simplicity and ease of operations are carried over from the outfit's first traveller's 3D printer, but with the LumiPocket, curing time per layer can be as quick as 0.7 seconds. Of course, how fast it can turn out your project is dependent on the printing area, the projector and resin used. The best part is, how the speed of print is entirely independent of the object complexity. The overhead projector setup also helps to negate the need for special vat, thus improving reliability, minimizes maintenance, and most importantly, it allows swift change of materials by simply swapping the vats. Another noteworthy features is "scalability", which allows one projector to be setup to print up to three different projects in different materials at the same time – something that no 3D printers of this type and price bracket can do, plus it looks kind of sleek (love the bucket-style vats).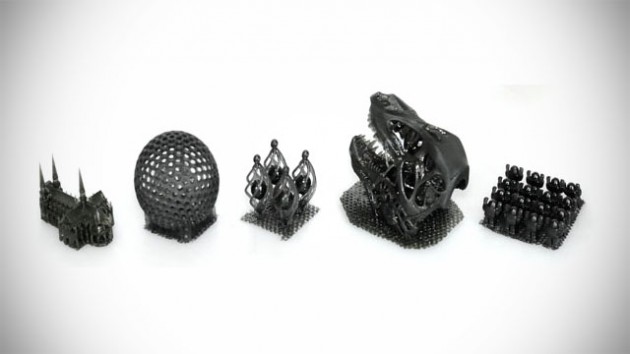 LumiPocket is a plug-and-play 3D printing solution and comes supplied with cross-platform software, covering Mac OS X, Windows, and Linux users. The only caveat is the need to provide your own DLP projector, but it is also because of this 'shortcoming' that makes it relatively affordable. That said, the LumiPocket DLP 3D Printer is not yet available. It is currently on Indiegogo seeking $50,000 to finance the production and like all fixed funding crowdfunding endeavors, whether it will materialize depends on the crowd's support. If you're all up for it, you can pre-order one and cross your fingers that more people will come forward to push the project past its set funding goal. Prices start at $379 for an unassembled kit, while a basic kit will set you back at $399. You can check out LumiPocket's campaign page for more details on the different reward levels.