With millions of iPhones sold to date, you can imagine the frequency that you will bump into someone with the same phone. That said, if you are one of those who hate the idea of being the same with so many others, the only solution to pull yourself out of the crowd is to customize the handset and we are talking about just any customization; we are talking up highly luxe customization, such as those created by Swiss company, Golden Dreams. The Swiss firm proudly claimed that the iPhone 6 "is re-engineered" using, not surprisingly, the finest luxury materials like alligator skin, carbon fiber, gold and diamonds, just to name a few.
If you happen to be at this year's Baselworld, you will be able to check them out, or you can hit up the three Golden Dreams flagship stores located in Geneva, Kuwait and Saudi Arabia, as well as select retailers worldwide to see these exquisite examples in person. In total, there are five editions, namely The Desert, Carbon Fiber, Dragon, Skull and Hand Painted Editions. The collection kicks off with the Desert Edition, which boasts a genuine leather back surrounded with 24 ct. gold rim. The rim can be further customized with rose gold, white gold or yellow gold, while the leather back is available in alligator, shark or ostrich variety (we are not sure, but we think there is a python variant too) with a palette of 150 colors to choose from.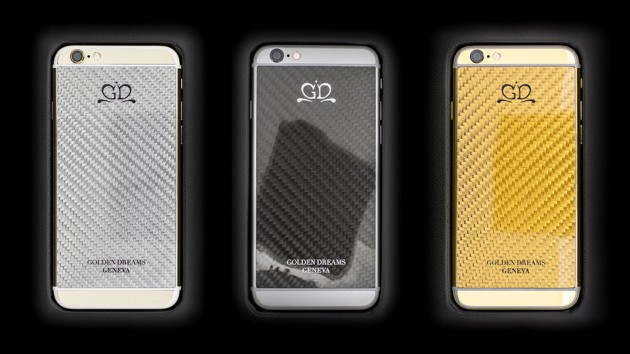 The Carbon Fiber, on the other hand, has no leather, but it does have 4KB high-tech carbon back matched to a choice of gold or deep matte black frame. The carbon fiber is available in black, silver, or gold. The latter is the crown jewel of this series which Golden Dreams coated real carbon fiber with "99.9% pure gold." The other trio falls under what the luxury specialist called "Masterpieces", starting with the Dragon Edition that touts 18 ct. solid gold with hand-engraved dragon, complete with ruby eyes, inserted onto its alligator back. The Dragon Edition is offered in three colors: black, red, and spider-man red (apparently, that's what they are calling it). Next up is the Skull Edition, which features a 18 ct. gold skull in mirror polished finish against the classy alligator skin.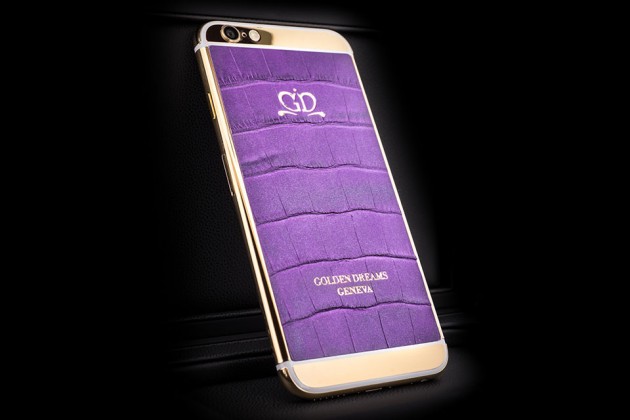 Finally, there is the Hand Painted Edition (personal favorite, if you ask me) that boasts hand-painted art, such as a lion for example, created by renowned French artist. What's interesting is that the art is painted directly on to the leather itself, which looks totally fabulous. However, we shan't question the longevity of the painting on the leather when subjected to daily usage.
Prices are not announced. Then again, we wouldn't even dream about it. However if you are all so keen and has an insane amount of disposable income, you are welcome to touch base with Golden Dreams for more details. Better yet, grab a ticket and make yourself available at Baselworld between March 19 and 26. Who knows? You might pick up some pretty timepieces too?