So you think Play-Doh spurs kids' creativity and imagination? Well, it did, but Mattel's is going to give that modelling compound a run for their money with its ThingMaker ecosystem which includes the ThingMaker Design App and wait for it, a kid-friend, easy-to-use ThingMaker 3D Printer. How's that for a high-tech toy? I bet it is going to make Play-Doh and the equivalent looks like cavemen's plaything. ThingMaker was first introduced as an at-home maker device in the 60s, but with the ThingMaker 2016, Mattel is beckoning kids of today to create their own toys, 3D print the parts and put them together via ball and socket joints. As Mattel puts it, with ThingMaker, it is basically handing over the "keys to the toy factory."
The included ThingMaker Design App lets you and your kids browse through easy-to-follow templates or design your own creations from a myriad of parts, and when the design is done, it will be sent to the ThingMaker 3D Printer to be printed in batches. From there on, it is just a matter of assembly before your kids can take whatever they have created into the playpen.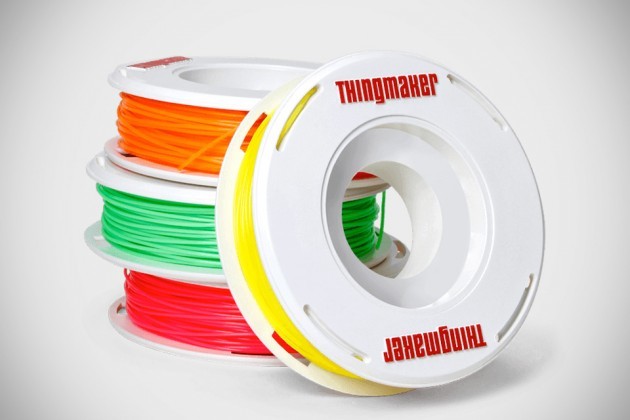 Mattel ThingMaker 3D Printer, which is a collaboration with Autodesk, is slated to hit the market this Fall for $299.99. If you can't hardly wait, you can secure yourself a set by pre-ordering on Amazon, starting February 15, 2016. At this point, it is not clear what will be included.
What we do know is, Mattel "will have a variety of filament color options available for the ThingMaker 3D Printer with additional design content including branded options rolling out at a later date." Additionally, ThingMaker Design App, which is available now free to download now on Apple AppStore and Google Play store, will also works with other 3D printers. Though no specifics were offered at this point.