What do a global fast food chain does when its earning goes downhill? More promotion and advertising perhaps? But not in the case of McDonald Sweden. Ok, maybe they did dabble with the conventional market-saving strategies, but one thing for sure, McDonald Sweden has embarked on a brand new approach, which evidently targets at (very serious) Big Mac lovers. Lets not kid ourselves, folks. If you seriously adore the major fast food chain's signature burger, you would want to wear it, or perhaps sleep with it right? Of course, you can't literally sleep with burger cos' you'd be inviting ants and stuff. You can, however, dress up in Big Mac themed slumber wear, or perhaps cosy in Big Mac themed comforter set. Sounds pretty cool, isn't it?
But be warned, the design is pretty mundane as far as we can see. All you will see is the image of Big Mac printed all over the apparels and comforter. As a consolation, you will be able to stare at your favorite double patty sandwich all the time and the best part is, it is not limited to apparels and comforter, there is also wallpaper to decorate your home with your favorite mass market burger, clothes for your pooch, and for those rainy times, there is the rain coat and rubber boots to go with too. All, of course, patterned with images of Big Mac. I repeat. The design could be interpreted as mundane. The burger is the same burger, being repeated again and again. And yes, the product line is very real and according to MarketWatch, it was officially launched earlier this week at a, wait for this… "McWalk" fashion show in Stockholm as part of the "24 hours of joy" advertising blitz.
Before you fans go all gaga over it, you have know there is a catch here and that is, they are only available within Sweden. What a bummer, isn't it? Anywho, in case you adamant about it and decides to move to Sweden for the sake of those merchandize, you may like to know prices start at 399 SEK (or about US$46) for the currently available goods, while the 'coming soon' products, namely the clothes for dogs, raincoat and boots, are yet to be priced.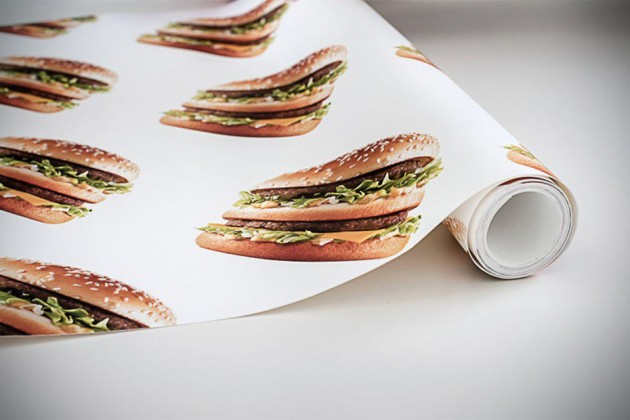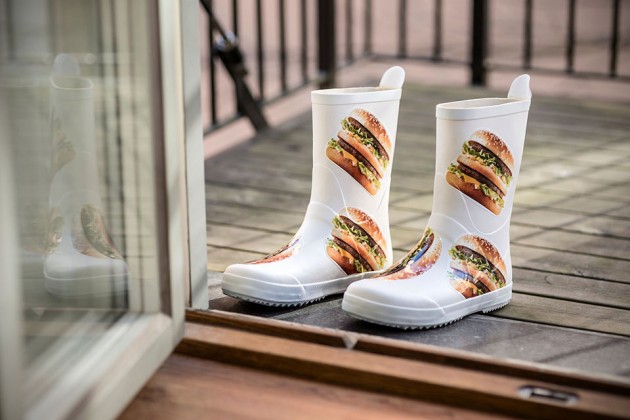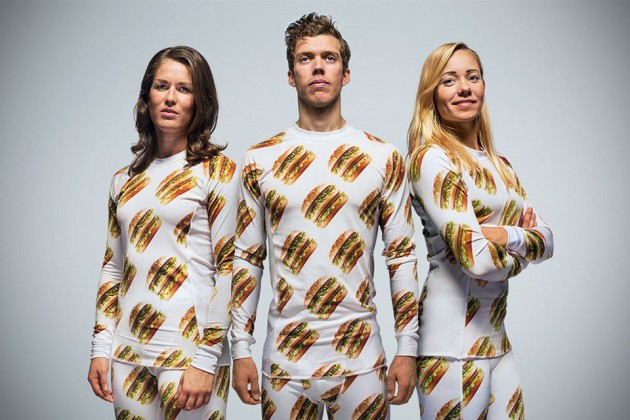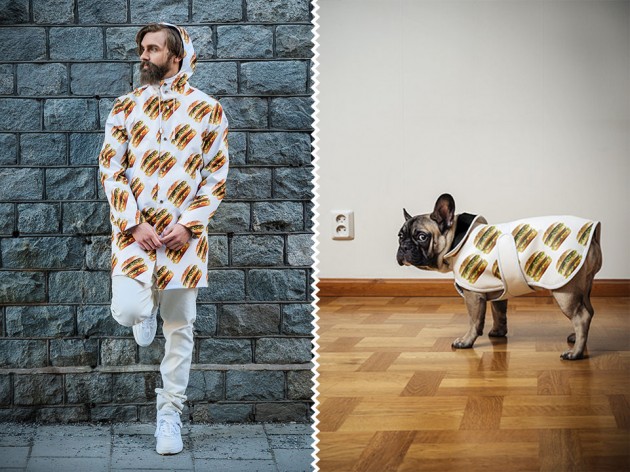 via MarketWatch