When you think of homemade videos, you probably think of YouTube and not Facebook. Not surprisingly, as Facebook is, after all, a social media platform for friends and family to connect and for businesses to interact with their stakeholders and customers. So, will be video as big of a hit as YouTube. Probably not. Why? Facebook, at this point, is known more for reshared videos, some with dubious origin. But what if Facebook wants to have a piece of this video hosting pie? Well, it seems like Live stream is the answer and hence, the introduction of Facebook Live. YouTube already supports Live stream but so far, only big corporations actually utilize it, while in the case of Facebook Live, it wants to reach to everybody else and the first camera that supports Facebook Live is this little guy here called Mevo Facebook Live Camera.
Introduced last week at the social media giant's F8 developer conference, Mevo is a palm-size cylindrical camera that boasts 4K resolution. Equipped with 12.4MP sensor, paired to a wide-angle 3mm lens offering 150-degree FoV, Mevo relies solely on your mobile device to provide real-time editing which the company said produces "professional production quality" and doing so without any of the tradition clunky rigs and multiple cameras setup. Basically, to create live stream, all you need is Mevo, your smartphone and a WiFi or LTE connectivity. It is that simple.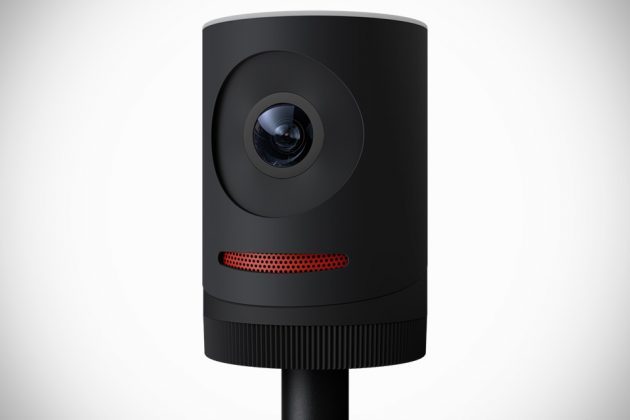 While the hardware does have pretty impressive specs, it is the software on your smartphone that makes it unique. The app enables a single frame captured by Mevo to be transformed into multiple live shots, including creating cuts between shots and pan across the screen, using simple gestures, or you can choose to let it auto edit – all those are done as you film, negating the need for post-production process and using just one Mevo hardware. As a boon, Mevo does not only support Facebook Live; it is also compatible with Livestream too. There's a slight caveat though; the onboard battery allows for just an hour of recording, though you can overcome this shortfall by equipping it with the Mevo Boost add-on that will bump the operation tim to 10 hours.
At this point you may be wondering, "haven't I seen livestream video on Facebook already?" Well, you sure did, but that was using iOS and Android devices' camera, which is not available to everyone with a phone. What Mevo offers is the ability to edit, which is really a big deal as far as "professional-grade" production is concerned. Anyways, if you think you are up for Live video streaming with an edge, you'd be glad to know that Mevo Facebook Live Camera is available for pre-order at an introductory price of $299 (eventual retail price is $399). The camera is expected to hit the shelves this summer. Take a look at the product introduction video below.
Images via Mevo
Mevo via HardwareZone