though 3D printers are a commonplace in our lives, it is still not quite as affordable that every average joe could have one at home, but the folks behind The Micro 3D Printer wants to change that; The Micro 3D Printer is the first truly consumer 3D printer that's accessible, affordable and won't make your house look like some factory. this 7 inches cube printer is capable of printing items up to 4.6 inches in size, which means it is totally suitable for printing small, everyday items such as cookie cutters, jewelry, toys for kids and even replacements part for home improvement works. so what if you want to print any that's larger? i guess it all comes to creativity such as breaking down your design into parts to print and putting them together as part of post-processing effort.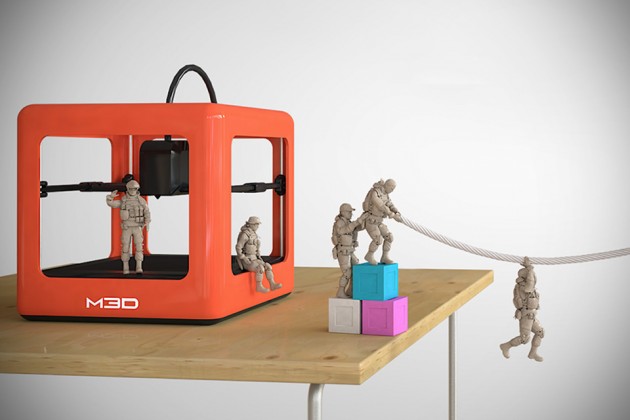 touted as a plug-and-play (more like plug-and-print) device, the printer also boasts what its creator called Micro Motion Technology which offers auto-leveling and auto-calibration to take the guesswork out so that novices and experts alike can use it right away. the printer supports a variety of materials including PLA, ABS, nylon and more – mounted in MD3's Micro filament spools or any standard 1.75mm filament spools available in the market. by using the former, the filament spools are fed from inside the printer which makes the setup looks neater, however, you can also choose to feed it through the external filament access port, located atop of the extruder too. unlike some more expensive offerings that limits to one or two platforms, The Micro 3D Printer is compatible with all three popular platforms, namely Windows, Mac, and Linux-based systems.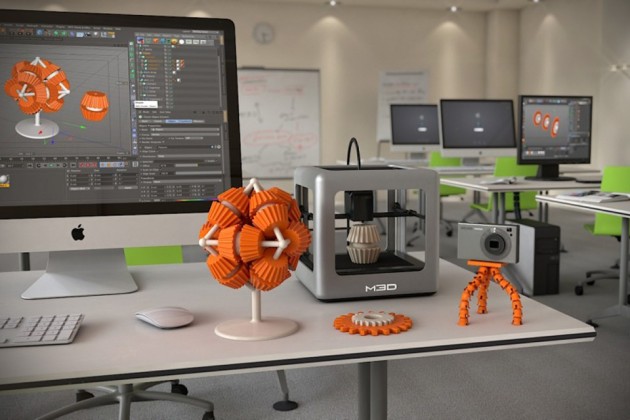 the device comes bundle with a touchscreen-capable 3D printer software that offers ease of use so that virtually anyone can get started with The Micro 3D Printer right away – though the software also provides expert settings that cater to advanced users. the project is currently on Kickstarter and has blazed past its set funding goals just minutes into the campaign. the early bird options are snapped up, but you can still score yourself one for $299 which is still in very affordable as far as 3D printers are concerned. though that price won't be there forever, only 2,500 units are priced as such, after which you might have to settle for slightly pricer reward levels if you want one.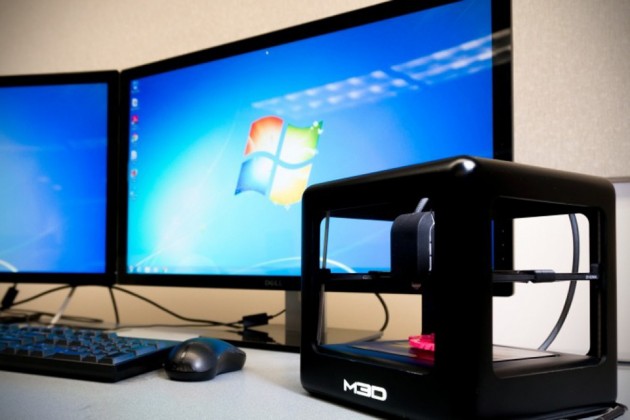 Kickstarter via TechRadar