when it comes to guitar picks, it is anything goes. in fact, if you aren't as picky (pun not intended), you could even stamp a few out of used credit cards or similar material. however, if you beg to differ and think that there's a lot more to it than just a piece of tiny plastic, then you'd be glad that the folks over at Pro Music Marketing are not only on the same page as you, but has taken the initiative to give traditional pick a high tech makeover and the result is the Pykmax High Performance Guitar Pick. yes. you heard that right. 'high performance' pick.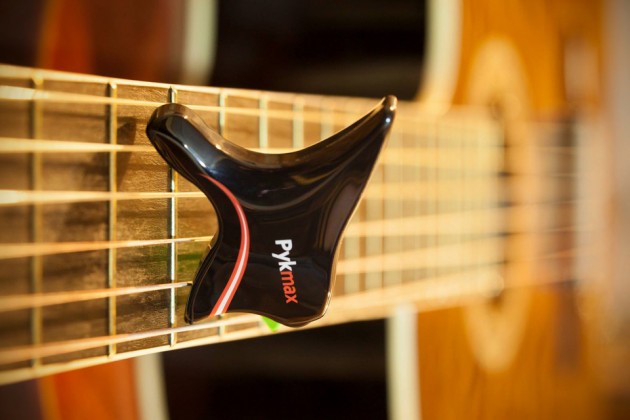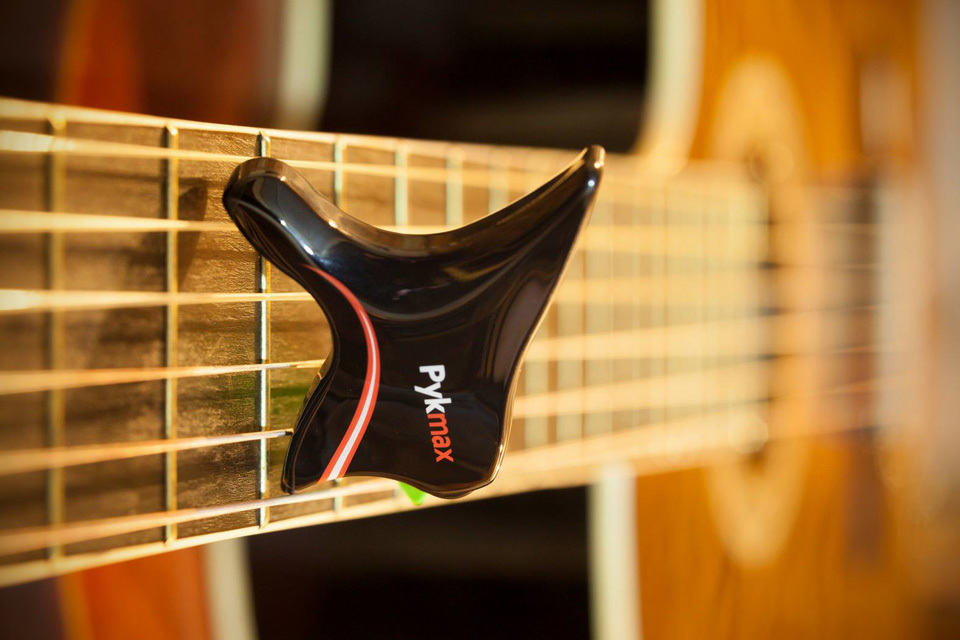 the Pykmax is essentially a holder of sort for the plectrum that is designed for comfortable hold with minimal effort and ensures you will be holding the pick right every time so that you can concentrate on shredding the axe and not having to worry about holding the guitar pick. this is especially useful for beginners when holding a pick could prove to be a real challenge. the Pykmax comes in two sizes: small and medium body, with the former suited for children and the latter is sized to fit most adults. the plectrum attached to the Pykmax is offered in a variety of sizes (and colors) including 0.60mm, 0.88mm and 1.00mm, to suit your playing style.
you can grab yours off Amazon now for $12 a pop. keep going for a product video to learn more about the Pykmax High Performance Guitar Pick.