Whenever there's an iconic product being redesigned, we cringe and brace ourselves for the worst. That's not to say we are pessimists; we thought the 'qualities' that made a product iconic cannot be easily replicated, much less surpassed, but I guess we are so wrong, as proven by the Movado Edge by Yves Behar (of fuseproject), a 21st century interpretation of 20th century legendary Museum Dial by celebrated industrial designer of the 70s, Nathan George Horwitt. The magical thing about Movado Edge is, it succeeds in creating a product that feel the same, but look different, retaining the spirit of the Museum watch, while inducing it with contemporary feel.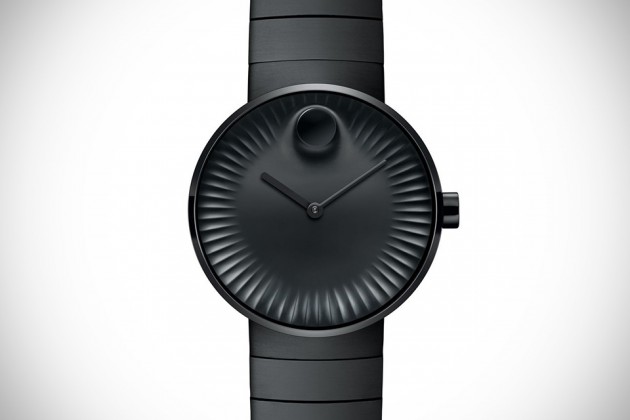 Never mind the legal wrestles that happened in 1948 relating to the original Museum watch. The point is, Museum watch was awesome and it is till today, but under the magic touches of Yves Behar it lives on outside of the Museum of Modern Art as a timepiece featuring new materials, textures and three-dimensional construction. The otherwise minimalist dial face sports sculpted ridges, suggesting sun's rays, in place of traditional markings (or lack thereof like the original) and the iconic gold dot, which represents the sun at high noon, is in 3D and in the color matching the dial face.
"…the dished shapes catch the light beautifully and have the effect of drawing the eye inside of the watch. As the user's wrist moves, the design changes constantly, symbolically speaking of time as the indicator of change in our lives," Yves Behar explained.
The Movado Edge Watch by Yves Behar collection comes in a variety of styles, which includes men's, women's and chronograph models and be can acquired via Movado website, starting at $495.