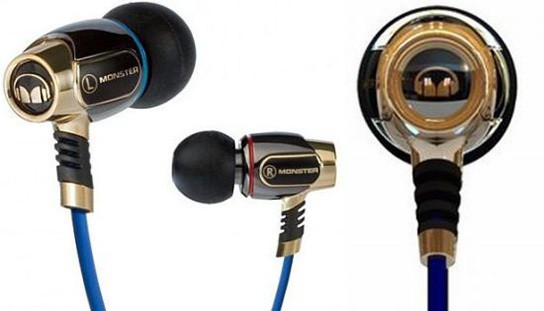 (image credit: Monster Cable) Miles Davis Trumpet earphones | US$349.00 | www.monstercable.com
in the recent CES 2011, Monster Cable unveiled the new jazz-inspired Miles Davis Trumpet in-ear headphones. the design of the buds drew inspiration from Mile's very own trumpet which features a striking gold/brass finishes. there's even a Miles Davis silhouette and etched signature on its cord.
this new pair of audiophile buds should appeal to any Jazz-audiophile as it will come specially packaged with Miles Davis album "Sketches of Spain" in a specially remixed, remastered version in Monster high Definition Stereo and High Definition Surround Sound.
the Miles Davis Trumpet earphones is bundled with the Monster ControlTalk headphone cable for playback control when using with the iPhone or iPod. to be available later this year, this pair of buds will set you back at an audiophile-grade price of $349.
via BornRich