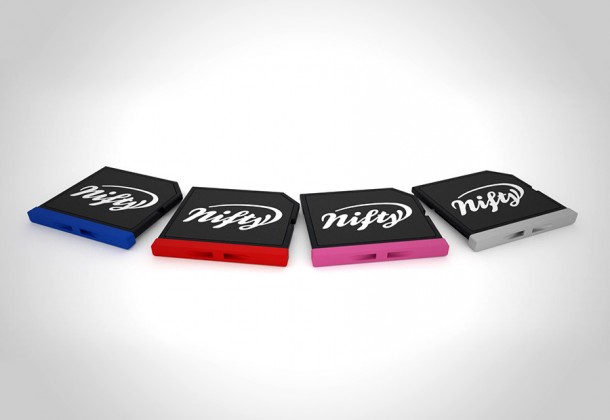 Nifty MiniDrive | from US$30.00 | www.niftydrives.com
when Apple first added a SD card slot to its MacBook range, we were truly surprised but not particularly thrilled. we hardly use SD cards except the ones that are on our digital cameras and so, the card slot remain under-utilize to this day. instead of just leaving the card slot unused, the Nifty MiniDrive lets you convert it, so to speak, into a semi-permanent storage solution for you MacBook Air or Pro, thereby increasing your storage capacity while still providing the flexibility to remove or replace this storage solution as and when you desire. so what exactly is a Nifty MiniDrive? it is essentially a beautifully crafted 'tray' that sits flush into your MBA or MBP's SD card slot. this tray allows you to slot in your microSD card, effectively expanding your storage capacity of your MacBook.
we have no doubt that you can always use an external hard drive, USB flash drive or just a regular SD card for storage expansion but they wouldn't be as portable or would be protruding out the side of your laptop, making it hard to slip into your bag or sleeve. the Nifty MiniDrive gives your MacBook the ability of storage expansion without that unsightly and cumbersome protrusion. an eyelet is integrated to the front of this nifty accessory to facilitate the ease of removal using a paper-clip. the final product will sport an engineering plastic body and a front machined out of aluminum to match the MacBook's sleek aluminum unibody construction. it will come in four hues, of which two colors, blue and pink, are exclusive to Kickstarter backers. the Nifty MiniDrive can be yours if you make a pledge of $30 or more on their Kickstarter page with shipping expected to be sometime in late October or beginning of November. hit the jump for a short product intro video.