So you think the sale of Nokia's Devices and Services Unit to Microsoft signals the end of Nokia consumer hardware legacy? Well, not so soon. The Finnish company is quick hop back into the hardware arena, but this time with a dainty little Android tablet called N1 that has an uncanny resemblance to the iPhone 6/6 Plus, a design consisting of smooth round edges. If not for the aspect ratio and a significantly larger form factor, it would almost look like Apple's latest mobile devices, but probably only more simplistic. Anyways, we're all good with the minimalistic approach as far as aesthetic is concerned. Sporting an unibody anodized aluminum body in soft finish, the N1 is fitted with a handy 7.9-inch display boasting 2,048 by 1,536 pixels.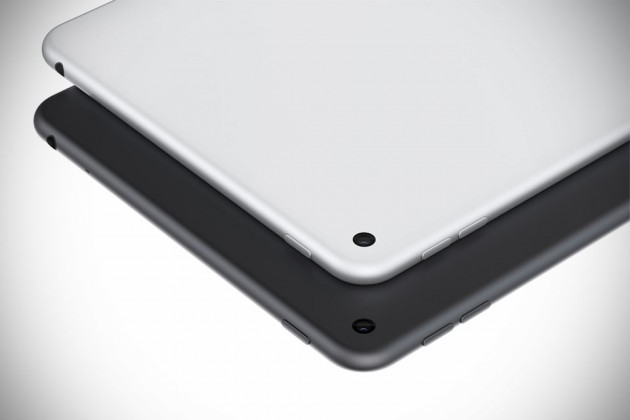 Like Apple's iPhone 6, the N1 also employs a single element glass aka laminated display aka zero air-gap display, which combines the cover glass, touch sensor and the LCD panel into one, thereby eliminating the gaps that could have existed with multilayer arrangement. The result is as expected: thinner display that makes the display appears closer to you, and also enables the N1 to get down to a 6.9mm thin profile. Under the skin of this 318g slate, you will find an Intel Atom Z3580 quad-core 64-bit Moorefield processor clocked at 2.3GHz, which is lauded as the most abled tablet processors available in the market today. Not surprisingly, you will be getting the latest Android operating system, Android 5.0 aka Lollipop, as well.
Other noteworthy details include Corning Gorilla Glass 3, 2GB RAM, 32GB storage, PowerVR G6430 graphics, a 8MP rear-facing camera with autofocus (unfortunately, flash is not in the order here), a 5MP fix focus front-facing camera, 1080p video recording, dual 0.5W stereo speakers to puts out 90dB with "less than 10% total harmonic distortion, built-in microphone (naturally), a 5,300 mAh lithium polymer battery pack, plus the usual serving of sensors and connectivity you would expect from today's tablet. And yes, it does support the latest WiFi protocol, as well as dual channel with MIMO. The plan is to launch the N1 Android tablet in China in first quarter of 2015 for about $249 pre-tax, with Russia and select EU countries to follow suit.