Partying in your dorm? Bet you would love to include beer pong in the mix, but honestly, do you have the real estate in that tiny space of yours? I'd say hardly and this is where Oche Pong Wall-mountable Beer Pong is able to help. So how the heck can you even play beer pong vertically? Well, to understand how the Oche Pong works, just think of it as the lovechild of Mr. Beer Pong and Ms. Dart. Get it? The contraption features a custom design polycarbonate board that looks somewhat like a plaque you will find in an English (or sometimes Irish) pub, fitted with ten numbers of "cupholders" and flanked by two slots (one on each side) to hold the balls. It is wall-mountable, but it also comes supplied with a pair of feet so you can have a game of Oche Pong just about anywhere, be it at the back of your truck, poolside, beach, or wherever you fancy.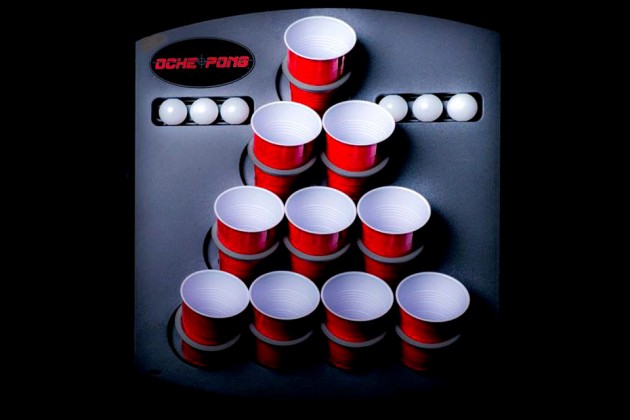 To get started, all you need is to place the board either on the feet or mount it on a wall, insert the empty cups and you're pretty much all set. Beers and trophies, not included, naturally (and don't drink in your dorm, it's perfectly illegal as we all know). Perfect for any occasions, even for killing time without the hassle of setting up a table or using your precious, mahogany dinning table. And the fact it looks so much like the an old world pub sign, makes it an awesome inclusion in any home bar or man caves. We only wish it could be made of real wood, but then again, if so, it won't be as affordable as it is now. You can find Oche Pong Wall-mountable Beer Pong on the product's Kickstarter campaign page where you will be able to pre-order one for an early bird price of just 25 bucks for a single board, or $48 for a set of two, or $90 for a quartet of it.
Prototypes have been made, tried and tested, and the folks have already locked in a manufacturing company to roll Oche Pong out. So, all it needs now is the dough to get the ball rolling, or in this case, flying. The ball is in your cup now. Keep going for a pitch video.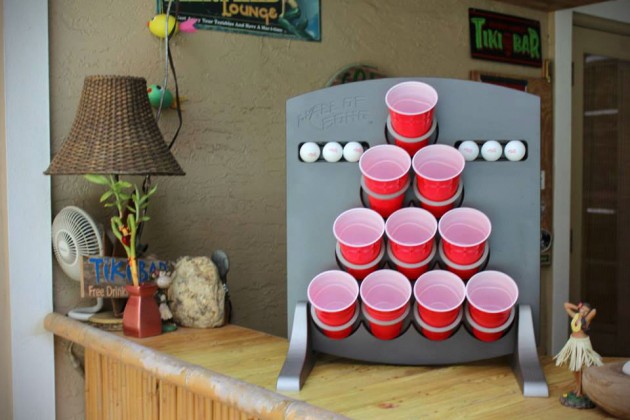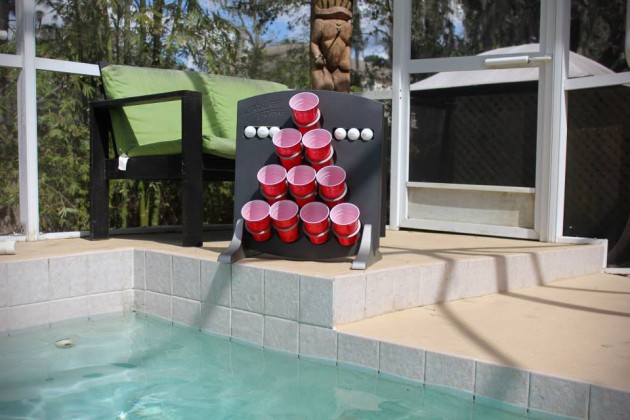 submitted via TIP US page.