After giving up its mobile division, Nokia has been dabbling in bigger things, like navigation and imaging. If you have not yet hear, earlier on this year, the Finnish tech company has unveiled its first virtual reality camera, dubbed OZO. The product name is as odd as the shape of the camera. When viewed from the front, OZO appears to be a sphere, stuck with several cameras around it, that is not uncommon in 360-degree cameras but in reality, it is has a teardrop shape with duckbill-like end. Remember those sci-fi movies that you have watched where future stuff seems to look pretty weird? Well, this is one such stuff, except that it is very much a present day gadget and Nokia is already taking pre-order for it, ready for delivery sometime in Q1 of 2016.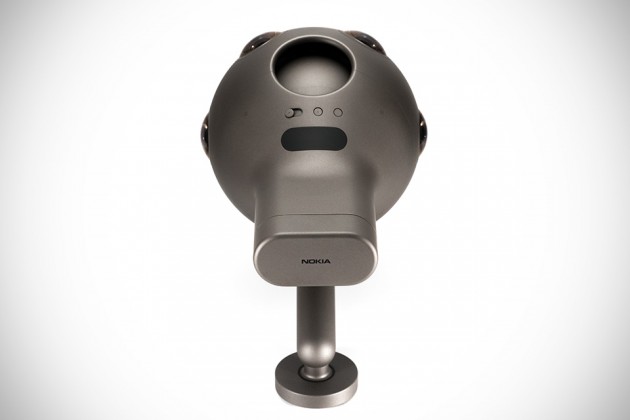 All you need to secure yourself an OZO is a $5,000 deposit, but be warned, its final price may set you into a cardiac arrest. And how much are we talking about? A whopping $60,000. Clearly, this ain't your regular consumer camera. In fact, it is designed specifically for professional production, i.e. filmmakers. Hell, at 60 grand, it won't even fit into small picture companies' budget on any given day. Anywho, the ultimate aim of OZO is displaced complex multi-camera rigs; it is billed as the first Virtual Reality device that's capable of capturing 360-degree spherical video and 360×360 surround sound, "with the elegant workflow professionals need."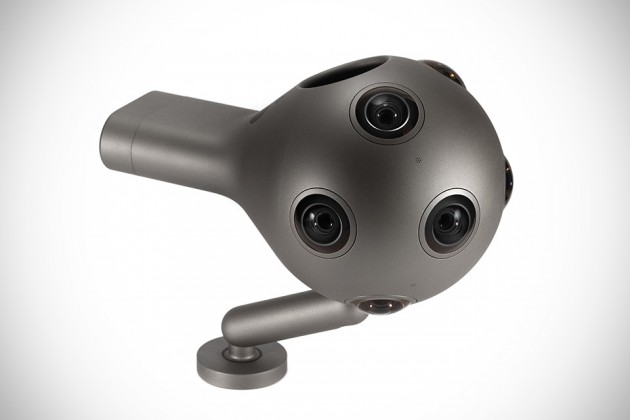 In total, it has eight 2K x 2K video sensors with Global Shutter and 195-degree Field of View to each lens, which records to a 500GB solid state media known as OZO Digital Cartridge that affords up to 45 minutes of recording time. It is designed to be used with tripod, crane and even drone – provided the drone is able to haul a good 9.3 lbs (4.2 kg) of payload – and it is remotely controlled via WiFi, working with a Mac OS X Yosemite-compatible remote application. An onboard rechargeable lithium-ion provides the juice it need, though there's no mention of battery life.