If you've been looking forward to Alienware's iteration of Steam Machine since January this year, well, then this piece of news is going to rock your world. Alienware Alpha, as it is officially called, is now available in-store as we speak from Walmart and Fry's, as well as online from Alienware web store. It is also available through several online partners, including Best Buy, GameStop, NewEgg, TigerDirect and of course, Amazon, priced at $549 and up. This PC/Steam Machine hybrid will let you play over 600 Steam controller-supported games right in your living room without looking awkward, i.e. it is a pretty little box, something expected from Alienware.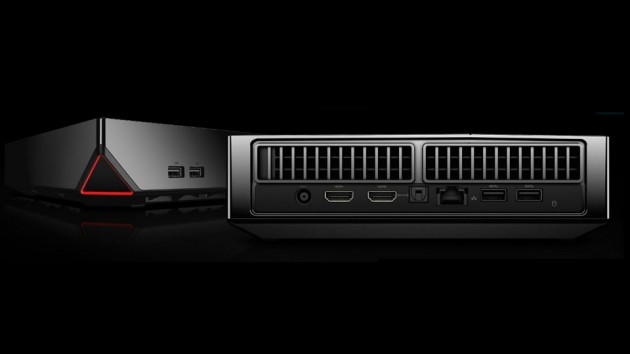 It is offered in four base configurations, starting with one with 2.9GHz Intel Core i3 processor, packing 4GB RAM, 500GB hard drive, followed by two mid-rangers, another Intel Core i3 chipped box with 8GB RAM and a 1TB storage, and a 3.0GHz Intel Core i5-fitted model, also with 8GB RAM and 1TB HDD. The range-topper is a Intel Core i7-powered model, clocking in at 2.9GHz and comes with 8GB RAM and 2TB HDD as standard.
Regardless of which you choose, your Alpha will come standard with NVIDIA GeForce GTX GPU boasting 2GB of GDDR5 memory for experiencing games at true 1080p resolutions. The biggest draw is perhaps the direct boot, which will get you right into an exclusive user interface that dispenses with the need for mouse and keyboard, and uses controller as the navigation device. We heard there is a limited time bonus which include a slew of full version games, as well as exclusive demos. Though we are not sure how long this "limited time" will last.