So you think Smart Fortwo is for wuss? Well, it might be true as it is a city car after all, but when Ukrainian Gerogiy Kosilov sat in one, he thought otherwise. A train of thoughts went through Gerogiy, otherwise known as Mr. George, and the light bulb flicks on. To George that particular ForTwo's rear mounted turbo diesel motor makes for a good off-road vehicle and so he set out to grab his own first generation Fortwo, grabbed a bunch of parts from Volkswagen, Honda and Mitsubishi to cobbled up this tiny little off-road monster coupe.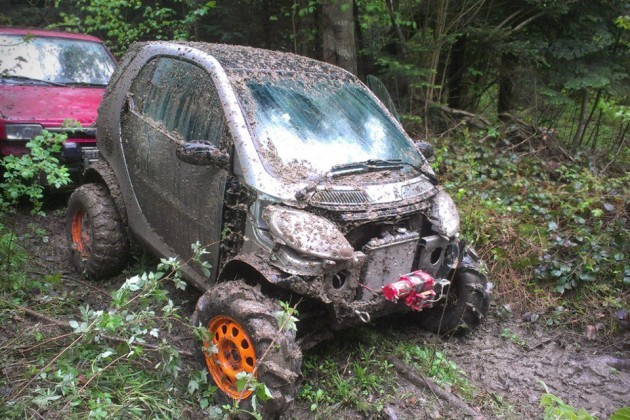 To be honest, we are on the fence about this creation. On one hand, we thought it was brilliant; something new and refreshing, and on the other, we thought it could use a little engine upgrade and shoved with slightly ginormous wheels and tires, or perhaps, runs on a set of tank treads. But Gerogiy ain't going to complicate things. Instead piling it up with components and parts, he stripped the car of non-essentials so the ride could be as light as possible. It's not all-wheel drive though, but as the video below proves, his iteration of an off-road ForTwo is as good as any off-roaders.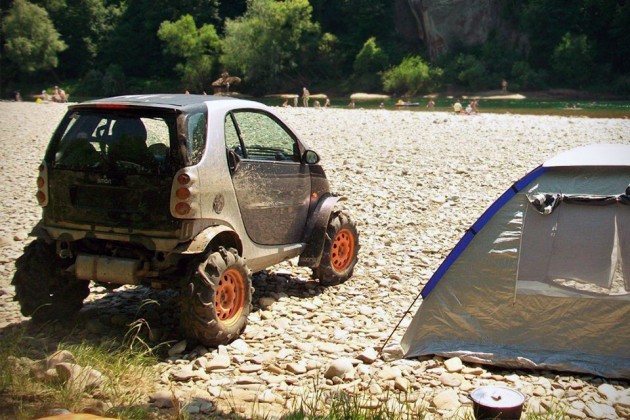 It won't be better though, but it's a Fortwo for crying out loud. What more can you ask of a 800cc city car that has just 41 horses under the hood? You are damn right there isn't much to ask; it is a monster in its own right. Apart from cannibalizing other makes' parts, the car build also includes some homemade parts, but that's all we know as we don't read Ukrainian.
If you do (read Ukrainian), you can hit up this page to read more about the build up as penned by the Dr. Frankenstein himself. In the meantime, please enjoy the video of this monster of tiny proportion in action in the embedded video below.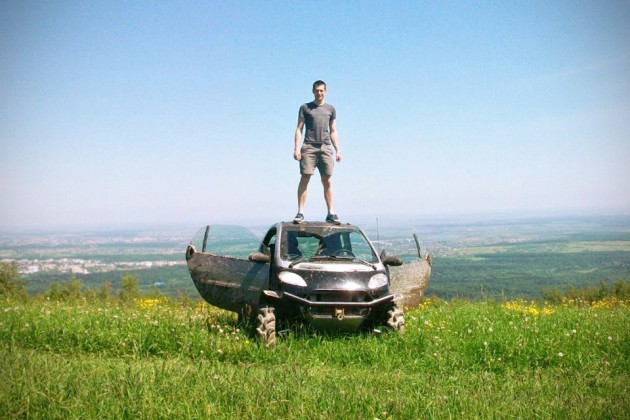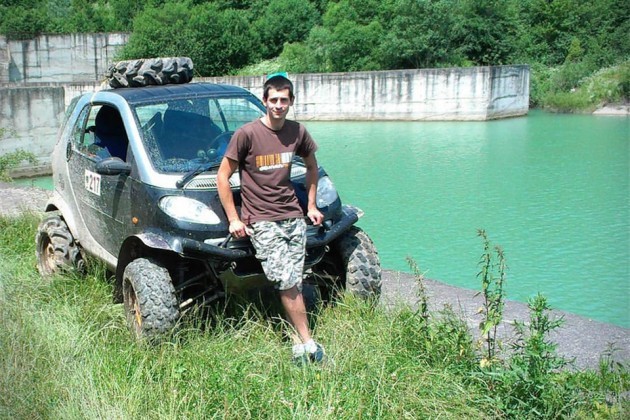 via Carscoops