well, it is official. the LG has finally taken the wraps off the new flagship LG G3 in London on May 27 (28 for some) and there really isn't any surprise there. what you need to know is basically detailed in LG Netherlands' 'accidental listing' on their official website. we have seen the handset in person, but with the official high resolution images provided by LG, we suspect LG might have hit the design G-spot this time round. for starter, it has shrugged off the plastic look with the help of a polished metallic skin on the rear cover (note: the real metal, though) which is not only a sight to behold, but also fingerprint-proof too. while the 2K 5.5-inch display, touting 538 ppi might be a little overkill, it is still awesome nonetheless – especially now that you will have five and half inches across to take it all in (though Huawei's boss might beg to differ).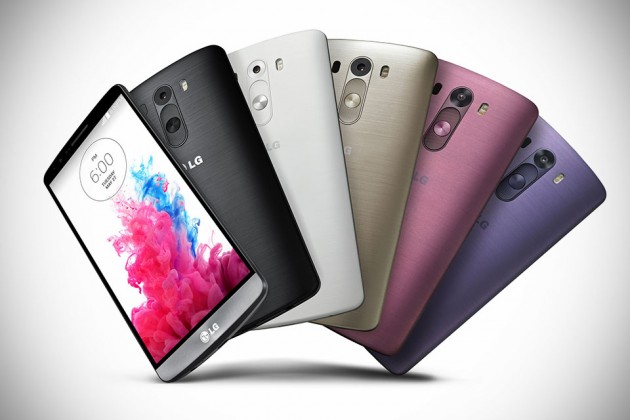 the launch also confirms that a Qualcomm Snapdragon 801 chip (with a quad-core processor clocking in at 2.5GHz) and not 805, is running the clockwork. it has 2GB RAM with 16GB of storage, but there will also be 3GB RAM and 32GB internal storage model for the storage hungry users. the redesigned GUI runs on Android KitKat (4.4.2) also features a handful of improvements in the virtual keyboard, notifications/reminders, as well as security aspects. on the imaging front, it has a 13MP OIS+ camera, boasting a new Laser Autofocus that promised super fast auto focus with "stunningly sharp images in a fraction of the time required by conventional phone cameras." other noteworthy highlights include up 128GB expandable storage via microSD card slot, a removable 3,000 mAh battery, wireless charging support, 3G and 4G LTE radios, WiFi 802.11 a/b/g/n/ac, Bluetooth Smart Ready (Apt-X), NFC, SlimPort, GPS with A-GPS and GLONASS.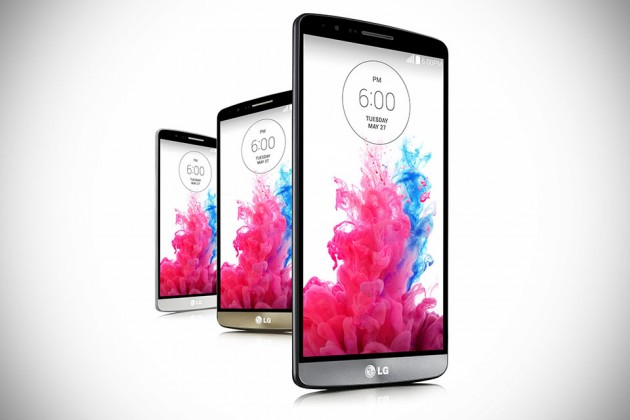 in a nutshell, as far as innards are concerned, there isn't anything groundbreaking, so to speak, but design-wise, it is quite a beauty we didn't quite expect. the LG G3 will be offered in metallic black, silk white, shine gold, moon violet and burgundy red, and will commence worldwide roll out today, starting with South Korea.