Imaging drones, like those from DJI, revolutionized how drones are used and at the same time, created a whole new category of hobby. OpenROV is doing the same too, but instead of taking to the sky, it beckons open water lovers to explore the wonder of the underwater world at the comfort and safety of the boat or shoreline. With the California outfit's latest underwater remotely operated vehicle or ROV, dubbed Trident, it broke tradition by making ROV go fast (up to 2 m/s or about 3.9 knots) like flying through water much like a drone does in the sky, while also equipping it with the ability for precise maneuver when situation calls for it.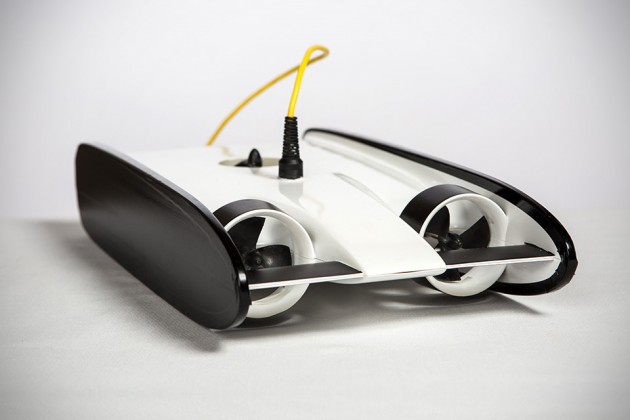 Three salt water-friendly brushless motor-powered thrusters – two horizontal and one vertical – are responsible for the drive and maneuverability, allowing the vehicle to hover and change depth at low speeds without pitching and at high speed, pitches to enable quick change of depth. Just like its flying counterpart, Trident is designed for both fun and research and it is equipped with a HD camera for live video feed, LED lights for illumination at depth or night diving, and it has a hydrodynamic form to enable best underwater performance.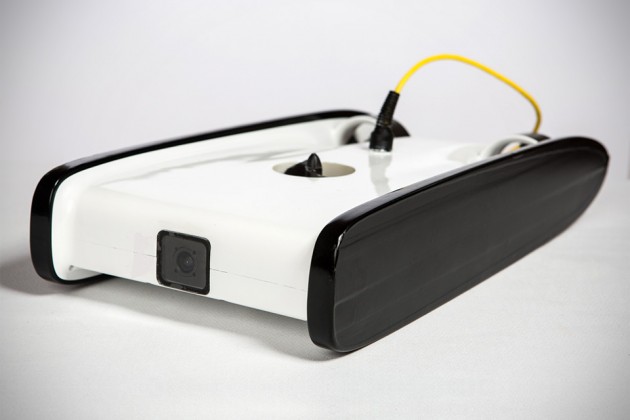 An onboard LiFePO4 battery pack provides over 3 hours of run time and it will come standard with a 25 meter long, thin, neutrally buoyant tether that sends live video and telemetry to the WiFi topside buoy. Though tethered, it is essentially a remotely controlled vehicle where you use a laptop or tablet for controls. Like the company's first ROV, the software is open, allowing ROV enthusiast to "deliver improved ROV capabilities to the whole OpenROV community via small Internet delivered update packages."
Want one? Here's how you can get your hands on one. For the next 33 days or so, you can pre-order the OpenROV Trident Underwater Drone via Kickstarter for $949-$1,199, depending on how soon you back the campaign. Throw in another $350, you will secure yourself a purposed built carry case and a 100m tether for deeper exploration. Check out the Trident in action in the pitch video below.