Selfie stick is probably the best thing to happen since tripods. While it is useful for selfie and wefie lovers, it can be a pain to transport and also, the need to mount and dismount your handset whenever you want to a selfie can be quite a hassle. This is where SnapStyk Selfie Stick Smartphone Case comes in. This clever smartphone case, available for both iPhone 6 and Samsung Galaxy S6, protects your precious device from knocks and bumps like most smartphone cases do, but with a little twist; it has a selfie stick built into it and unlike the selfie stick integrated case we saw previously, this one is capable of extending up to 11 inches long (about 28 centimeters) and features an articulated join that allows for both portrait and landscape mode.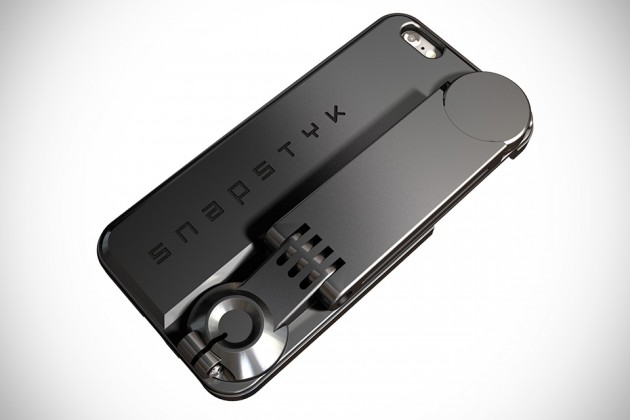 In addition, SnapStyk's selfie stick boasts a built-in Bluetooth-enabled shutter button, beautifully integrated into the flat stick, so you can dispense with the need for a separate remote. The shutter button also doubles as the selfie stick power button and in the event that you forgot to turn it off, it will switch off automatically after 30 seconds of inactivity to conserve battery. The real kicker here is, of course, the seamless integration with the case, which allows the 'stick' to be folded down to be part of the case with minimum bulk.
If you ask us, we'd say this could be dream accessory for folks who take selfie often and since it is discreetly integrated to the case, you probably won't be stopped at the security for places where selfie sticks are banned. Well, not that you should challenge the authority, but sometimes, we just don't feel good about surrendering our stuff to the counter staff. if you know what I mean. SnapStyk Selfie Stick Smartphone Case is on its last leg of crowdfunding on Kickstarter, where you can pre-order one for as low as $30. However, whether you will see this awesome accessory at your doorstep in December 2015 depends on the eventual funding status.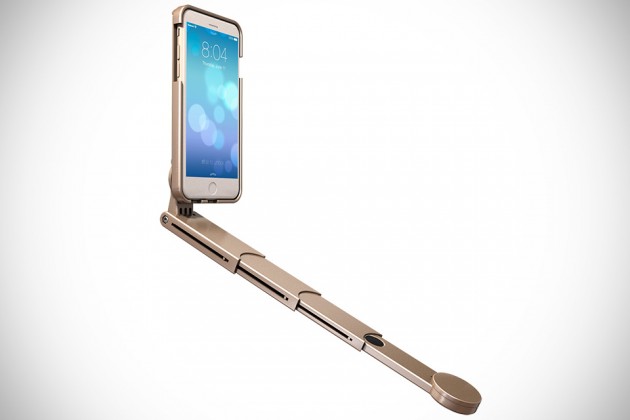 submitted via TIP US page.