If you rely heavily on flashlight, then battery is likely to be your prime concern and as such, you either carry a spare flashlight or you bring along some spare batteries. With this new kid in the flashlight world, the OWLTAC A1T Endure, battery life is less of a concern – thanks its patent-pending dual independent, selective battery power. What that means is it essentially runs on one battery, but has a battery compartment that fits two CR123 A batteries that runs independently of each other. A selector switch allows you to choose which battery to power the flashlight. In this way, when one battery conks out, all you have to do is switch over to the other battery – all without juggling with the batteries, which could be a life-saver in some critical situation.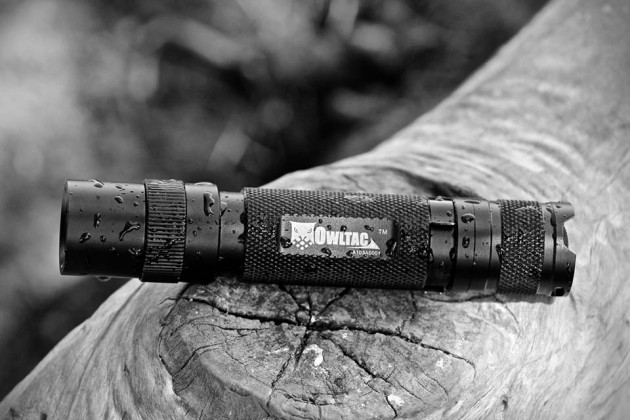 Behind the scratch resistant glass optic is a CREE XPG2 R5 LED which has a throw of 141 meter (463 feet) on 100% brightness or 27 meter (89 feet) when running on 10%. The A1T has three modes of lighting: 100% which gives you 200 lumens for 2 hours, 10% brightness with 20 lumens for 32 hours, and SOS. It is worthy to note that the estimated usage hours are based on the added time of two batteries. So, realistically speaking, it won't be the most ideal flashlight in terms of battery life, but it is a trade off for the size that measures just 144.8mm long (about 5 11/16"). Built-wise, it bears the hallmark of a tactical flashlight with an aircraft-grade 6061 T6 aluminum body, knurled where appropriate for grip and hard anodized to protect it against scratches.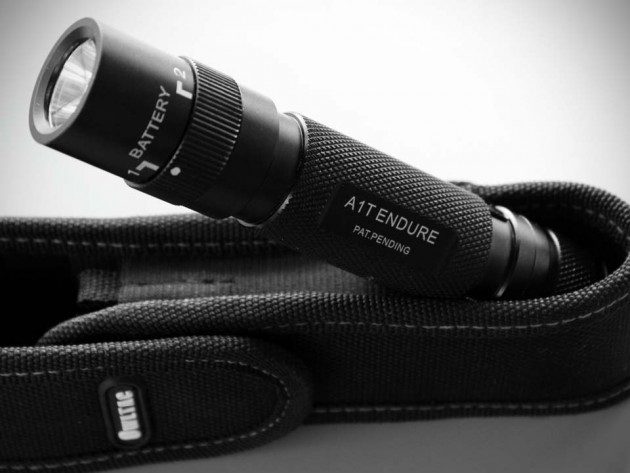 Additionally, it is IPX5 rated for resistant against water and to some extend, dust ingress. It is also drop resistant, capable of taking the beatings from up to 1 meter (3 feet). Finally, a belt clip and lanyard holes rounds up this able package. OWLTAC A1T Endure is running a crowdfunding campaign on Kickstarter where you can pre-order one for as low as $59. If all goes as planned, you should be seeing it in September 2015. Keep going for a pitch video.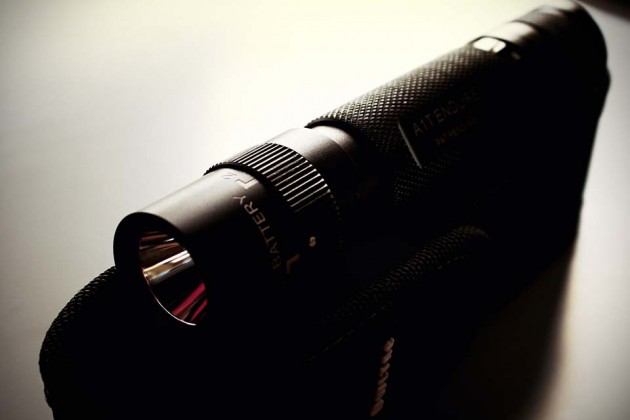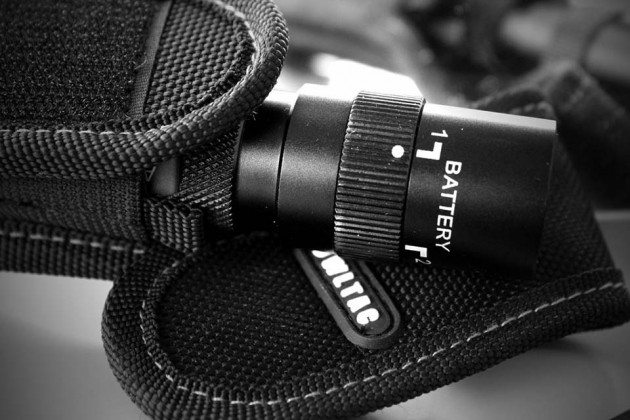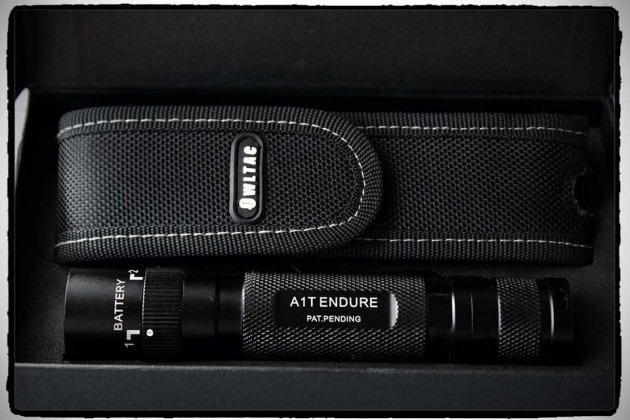 submitted via TIP US page.