When we talked about building blocks, the first thing that comes to mind is Danish LEGO, or maybe for some folks, Canadian Mega Bloks and Japan Nanoblock. There are also other copies floating around the market coming from countries like China (of course!) and South Korea too, but regardless of the brand, they all share the same limitations. Personally, I am not quite bothered by the so-called limitations and so LEGO is good for me. However, if you find studded bricks kind of limits your potential to create, then Pinblock might just be the answer you've been looking for. This new kid on the block completely reimagine the concept of building blocks and as the product name implies, it has pins instead of studs for connecting the blocks.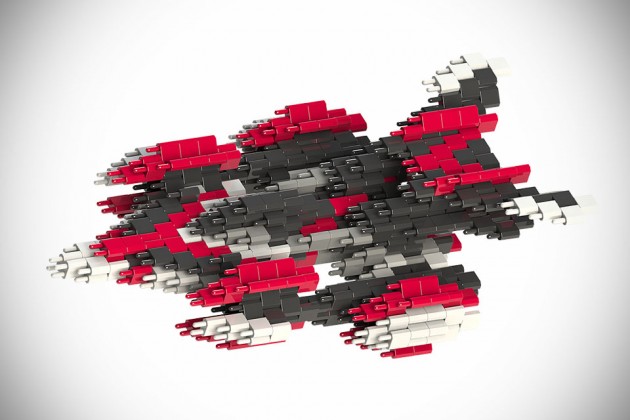 Unlike typical building block sets, such as those from LEGO, it has only one type of block to eliminate confusion (and save you the hassle of hunting high and low for replacement for unique pieces) and each one centimeter wide block features chamfered edges that allows it to create unique, flexible structure. It is safe to say that Pinblock is unlike anything we have seen to date. With it you can create anything you can dream up with, be it a pixelated art of Captain America or a 3D structure of the Empire State Building, and there is no limit to how big you can go with your project. The flat block with dual round pins we mentioned earlier, along with the chamfered edges, are unique features that allows PinBlock to create flexible and strong objects like bracelets or imaginary hand-worn toy weapon that you can actually wear. Now that, my friends, is what we call innovation.
You can find Pinblock on Kickstarter where a pledge of 50 dollars or more will land you a set. Of course, that's provided that the campaign meets or exceeds its initial funding goal. Check out the product video below to learn more about PinBlock.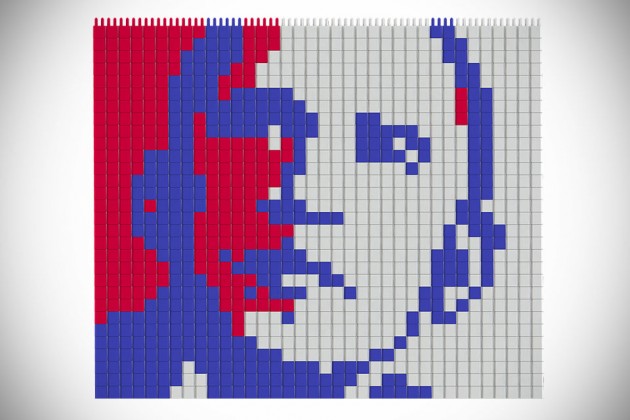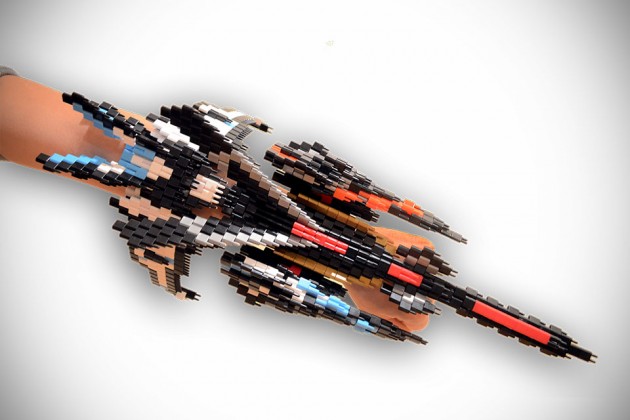 submitted via TIP US page.