At a glance, BrightSaber looks like a toy Lightsaber for kids, but it is, of course, not. Granted, the name does sound a little pun-ish (probably, intentional) but it has absolutely nothing in common with a fictional Lightsaber except that both lights up brightly. And so, yeah, BrightSaber is neither a sci-fi weapon-made-real, nor is it a kid's toy. It is, in fact, a LED lighting wand for lighting up subjects and scenes in photography and videography. It does look kinda cute and we can't help but to notice the handle's resemblance to a Lightsaber's hilt and with the removable color filter on, it really mimics the iconic sci-fi weapon.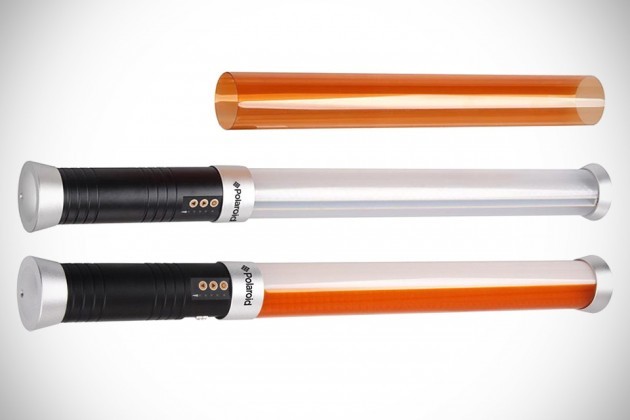 BrightSaber is designed to be handheld and mounted via the built-in tripod mount; though we have to stress that the idea isn't the newest new; BrightSaber presents itself as an alternative to what the market has to offer today. As far as lighting wand is concerned, it eliminates the need for cumbersome lighting umbrellas and negates the need for electricity-sucking, mega-power spotlight, and that's not to mention the freedom from snaking wires on the studio floor. It offers mobility (it weighs just 620g light and can work off the rechargeable battery pack) and ease of lighting placement, be it distance, angle or whatnot, without having you tripping over wires or breaking a sweat.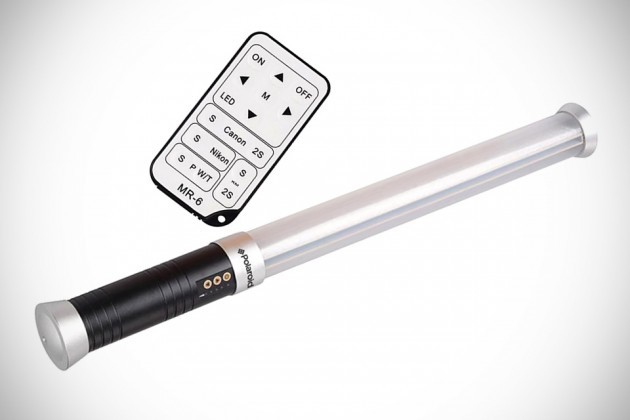 The only thing is, if it is not mounted, you will need an assistant to hold it for you – if constant adjustment is expected. No, wait. Actually, one-man show is possible even it is not mounted – thanks to a special remote that not only lets you dim the BrightSaber, but also serves as a remote shutter release for your camera. The lighting wand itself packs an array of 298 LEDs behind a frosted light diffuser which provides a soft, but powerful glow. The LEDs are rated for over 50,000 hours and offers a color temperature of 5800K, though it does come with a removable tungsten filter to create 3200K glow, if so desire.
Beyond constant light, it can also serve as a flashing light, activated at a push of the button. Three flashing styles are available: rapid, slow, and SOS distress. Though we are not sure why the latter is included. Is Polaroid expecting a photography shoot to be met with disaster? Or perhaps, it is expecting this $149.99 lighting to double as a survivor gear? That said, you can – if you think 150 bucks is a drop in the ocean. But whatever you do, don't go around swinging this thing around like it is a Lightsaber.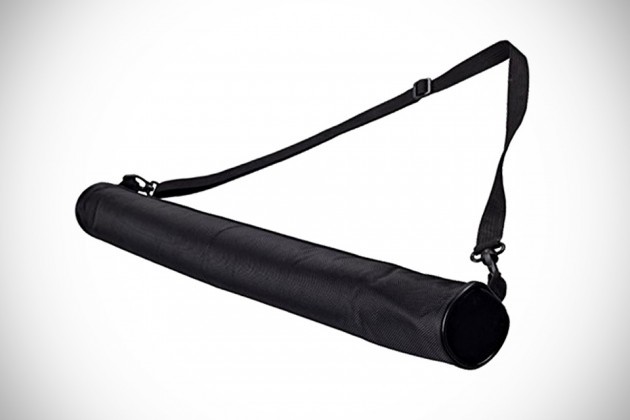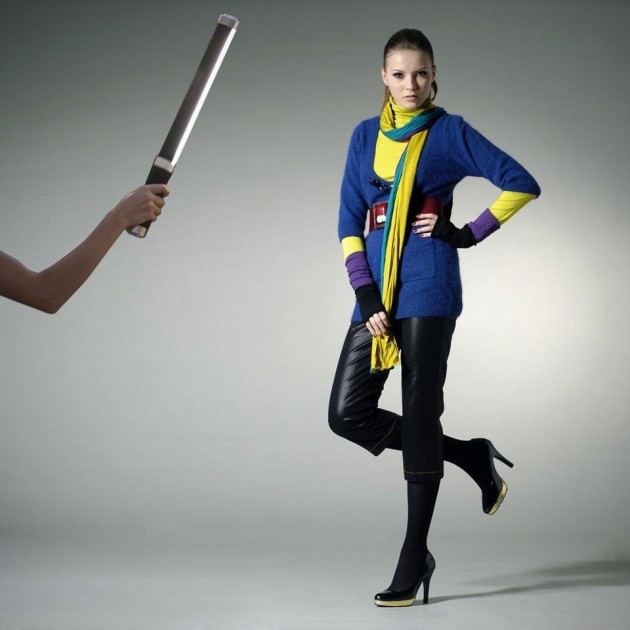 via PetaPixel