Good news, Star Wars fans who can't get enough of the Star Wars: The Force Awakens cos' Walt Disney Home Entertainment has officially announced that Star Wars: The Force Awakens will come knocking on your door very soon. The seventh Star Wars film will be on Blu-ray, DVD and Digital HD in one package and will be available April 05, 2016. Fans can relive the actions in 1080p while their audio senses will be treated to DTS-HD Master Audio 7.1 surround. The package is, surprisingly, nothing fancy (we were hoping a Millennium Falcon case or something of sort, actually), but it looks like it will come in a box (a tin box, perhaps?).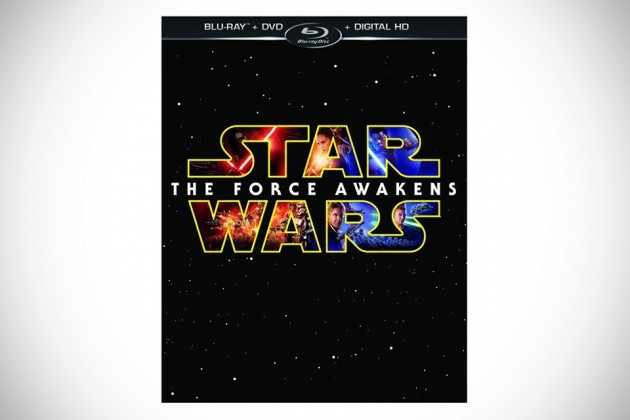 However, true fans will probably be more thrilled by what it has to offer, which include bonus content that will take fans inside the making of Star Wars: The Force Awakens, in-depth documentary, featurettes, and more. Fans can also expect extensive footage, never-before-seen deleted scenes, as well as exclusive interviews with the actors and filmmakers. Keep going for the details of the bonus features, as well as the Blu-ray trailer (warning: may contain spoilers).
The Story Awakens: The Table Read – Cast members familiar and new reflect on the memorable day they all first came together to read the movie's script
Building BB-8 – See how the filmmakers brought the newest droid to the screen, creating an instant fan favorite in the Star Wars universe
Crafting Creatures – Watch movie magic as the filmmakers bring a cast of new creatures to life
Blueprint of a Battle: The Snow Fight – Go deeper into the epic, climactic lightsaber battle between Rey and Kylo Ren
John Williams: The Seventh Symphony – The legendary composer shares personal insights of his work on Star Wars and The Force Awakens
ILM: The Visual Magic of The Force – An insider's look into the remarkable digital artistry of the movie's visual effects.
Force For Change – Heroes come in all shapes and sizes. See how the Star Wars: Force for Change initiative has united Star Wars fans all over the globe to help others
Plus Deleted Scenes
You can secure yourself a copy of the Star Wars: The Force Awakens Blu-ray/DVD/Digital HD from Amazon under the Pre-order Price Guarantee for $19.99. This means from between now and then, if the price drops, you will be paying the lowest price. However, if you are a big fan of 3D, you may want to hold out for the 3D version which will be hitting the shelves later this year.
via Star Wars