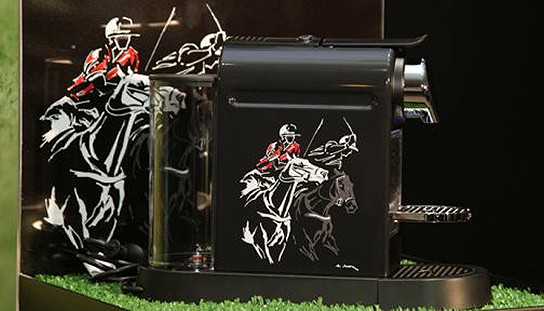 (image credit: Nespresso) Polo CitiZ Machine Limited Edition Nespresso | US$3,350.00 | www.nespresso.com
how many of you here likes coffee? and how many here loves Polo? (the game, not the designer wear) if you raise your hand for both, then you are in luck. Nepresso Argentina has limited edition machine, dubbed CitiZ Polo Machine, specially designed by contemporary artist Alejandro Moy.
being limited edition means, it is… well limited and thus, only 100 of this machine will be available for sales which started last year on October 14. as an added exclusivity, this Nespresso machine will comes with a special leather bag. it looks like the bag would fit the machine. if so, why would i be lugging a $3,350 dollar machine around?
not surprisingly, Nespresso was the Official sponsor of the 117th Argentine Polo Open Championship and sponsor of the Argentine Association of Polo Players in 2010 – hence this special edition but there might not be as many Polo fans compared to iPad users.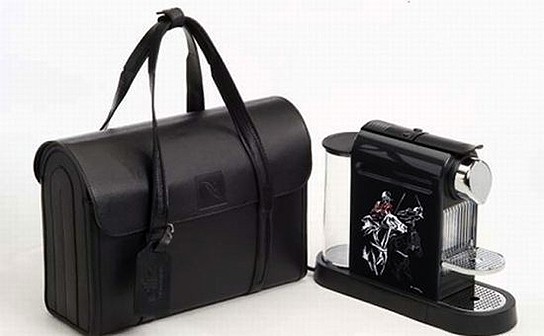 via BornRich