There are two ways which you can keep your valuables safe. The obvious way is to get a traditional safe, which is also known as an open invitation to burglars to pick it, or you can get a safe that doesn't even look like a safe, such as this Hidden Compartment Air Vent RFID Locked Safe (officially, QuickVent) from QuickSafes, and not be seen to begin with. As the product name implies, it is a safe disguised as a typical air vent for stashing anything from jewelry to your vintage G.I. Joe action figures to small firearm and ammunitions. Though it is worthy to note that is not an actual gun safe (at least not in the eyes of DOJ of California) and personally, I wouldn't trust one to keep something that dangerous despite the fact that no one will ever know. But I rather not risk it and also, I'd remind myself to draw the curtain if I ever need to access it cos' it will defeat the whole idea of concealed safe if some prying eyes know that it is actually a safe.
Unlike other covert hideaway like storing in a Milo tin or in the belly of Mr. Bean's Teddy, the Air Vent Locked Safe can only be accessed with the included RFID card which you hovered over the vent's hidden sensor located at the top middle of the grille. The locking mechanism is powered by AA batteries, so there will be no cables to deal with and in case the battery conks out, it comes with an external battery pack that plugs into a connector, found at the bottom of the vent, to provide the juice needed to unlock the safe to swap out the depleted batteries. The safe measures 15 x 5 x 7 inches and is hold in place between two 16" center studs, which means you could put a brick in it and it will still hold up. Of course, the Air Vent safe is only good if you reside in the U.S. or similar countries where this type of air vent is a norm.
Installing this in a locality where nobody uses air vent is an obvious red flag for burglars. Also, we wish the vent's fake Phillips head screw could be in metal color instead of beige like the rest of the vent, you know, for a more convincing look. Just saying… Anyhow, if the QuickSafes Hidden Compartment Air Vent RFID Locked Safe sounds like something that you could use in your home, then you can pick one up from Amazon for $234.73.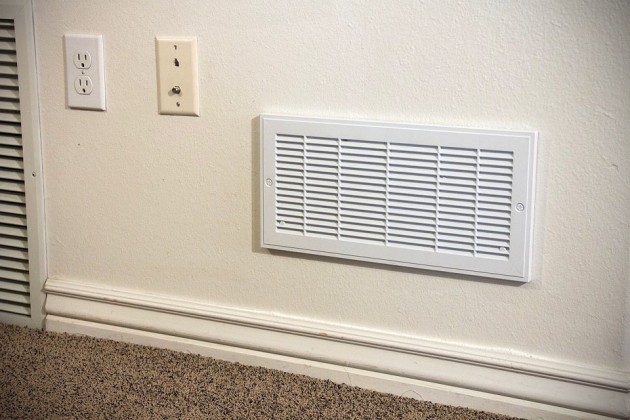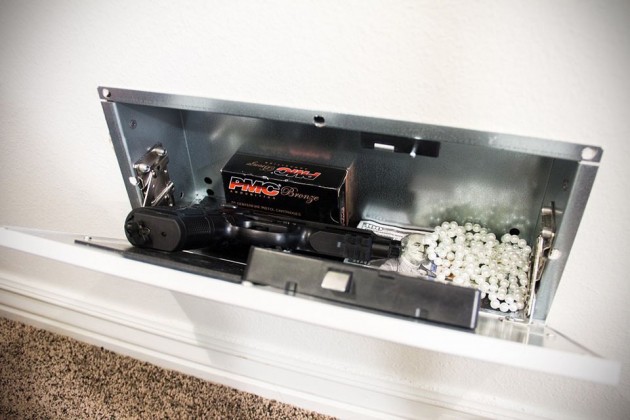 via GadgetFlow