By now, we are no stranger to turning old speakers into Bluetooth-enabled ones and to this end, the market is certainly not lacking of such intermediary. That said, you could say Repop portable amplifier from Taiwanese outfit, Minfort, is yet another one, but we challenge you to say the same after looking at the product image. Seriously, tell us you are not captivated by it when you first lay eyes on it. Aesthetically, it is unlike its competitions. We are not saying the others are ugly, but Repop's handcrafted, waterproof-coated teak wood enclosure is a departure from your usual aluminum or plastic variety. And even there are wooden examples out there, they would be in maple or walnut, which are pretty much the wood of choice in America.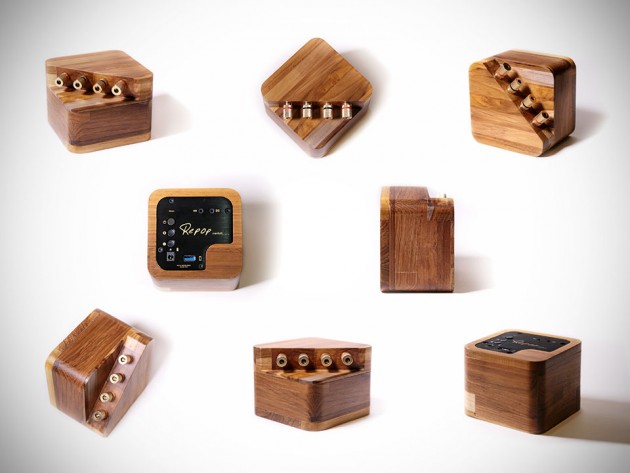 Teak is a wood unique to Southeast Asia, often used in making traditional furniture and is known for its density and hardiness over regular woods. It is revered for its resistant to wear and tear, often looking very much the beauty it was when first made into a product. This blockish little object is sort of an art too. Instead of the usual full block design, Minfort opt to go with a diagonal cutaway where you will find two sets of copper connector that accepts banana plugs, spade connector, as well as bare wires. We think the cutaway is worthy of a mention as it eliminates the usual cables-protruding-out-of-the-back scenario, making the package, when connected, looks a whole lot neater. Form aside, Minfort does not divulge the actual amplification workings, except that it outputs 30W through two channels and supports up to 100W, 4-8 ohm loudspeakers.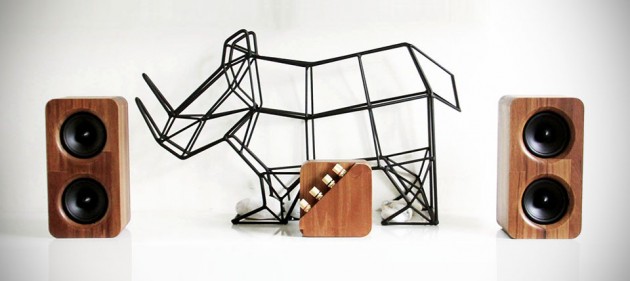 Subwoofer can be hooked up to Repop for a 2.1 setup, if you so desire. There is an obligatory auxiliary input too, in case you want to go the traditional wired route. It uses a CSR Bluetooth 4.0 module, supporting both AptX and AAC, and incorporates Pure&Sound technique, which is said to reduce noise and distortion, but to what extend is unknown. At 11 x 11 x 8 cm (4 21/64 x 4 21/64 x 3 5/32 inches) and packing an 8-hour 4,000 mAh battery, Repop is both at home in your humble abode and on-the-road. Interested? You can score one on Indiegogo for an early bird price of $119. Don't worry. It is not at the mercy of funding goal, as it's on flexible funding, which means your pledge constitutes to a pre-order slated for August delivery.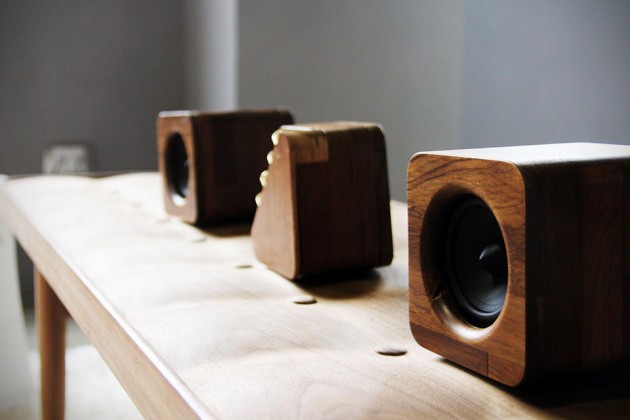 submitted via TIP US page.