We know we always about boxy Bluetooth speakers are uninspiring at best, but that's until we come across this little monster called Riva Turbo X Bluetooth Mobile Speaker. Before we proceed, you may want to know that it is actually a recipient of 2014 CES Innovations Design and Engineering Awards Honoree and so, this is not just any Bluetooth speakers. Now that we gotten the credential out of the way, lets dig further into what it has under the skin. This device is not small; it measures a good 9.1 inches long, 4.1 inches deep and 3.5 inches tall (230 x 105 x 89 mm), but at just 3.5 lbs (1.6 kg), it is still luggable if you really want to and your backpack has the room to spare.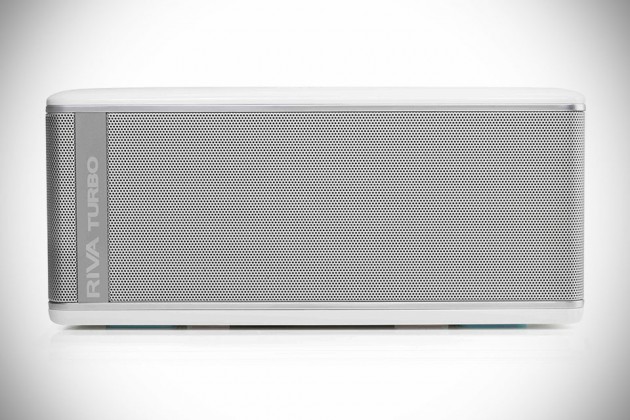 All in, Turbo X has 45W of amplified power on the tap, pushed out through three numbers of ADX 60mm full-range proprietary drivers with Trillium Technology and four ADX custom dual piston bass radiators. What the former offers is an enlarged audio image without excessive compression, which promised deliver a room-filling immersive sound and clear, powerful bass. The abled hardware complemented by Trillium Surround, Turbo EQ Boost that will bring your house (or maybe just the room) down with over 100 dB of sound. At that kind of sound density, we certainly hope you will be playing some neighbor-pleasing tunes. Then again, you won't be able to hear your neighbor or cops knocking on your door, do you? So I guess you can have it your way. But don't quote us.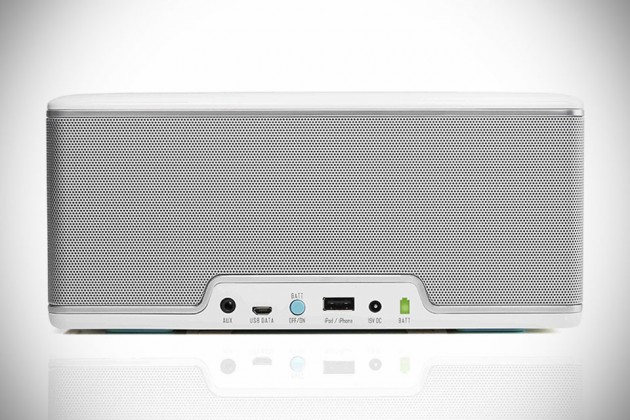 It also packs a battery pack that provides you with an astounding 26+ hours of playback and the built-in battery can also be use to charge your USB-powered mobile devices too. Other details include built-in microphone with noise and echo cancellation for speakerphone duty, mobile app-controllable, proximity sensing power on wake, smart LED indicators, and cap sense touch buttons. And oh, did we mention that it is weather resistant too? Yup. It is, though it is not know to what extend. But at least it won't be so frail that it will conk out by a little drizzle. Want one already? Well, then be prepared to shell out $349.99 for one. Available in a choice of black or white.