Set in a picturesque area somewhere to the southeast of Romania town of Cluj-Napoca, Salina Turda used to be a salt mine that dates back to nearly a millennium. But today, instead salt miners, the subterranean enclaves are bustling with exciting visitors, hitting up the bowling alley, tranquil underground lake, and a 20 meter Ferris Wheel. There are a host of other amenities, including a mini golf game, a 180-seat amphitheater, children play area, a Terezia Mine with floral and some fauna, as well as sports facilities catering to handball, football, and badminton, along with table tennis and billiard tables. There's a boat rental there too, so you can choose to admire the majestic underground structure as you row across the aforementioned lake.
On the surface, you can find the Durgau Strand (basically, a lake which is an alternative to the swimming pool, complete with sunbathing area), a swimming pool, and a spa and wellness center. Then again, why stay up top when the below offers a refreshing experience? Anyways, a little history on Salina Turda. After it outlived its usefulness as salt quarry in 1932, Salina Turda was mostly forgotten until the second World War when it was used as an air raid shelter. Then in 1992, it was turned into a tourist attraction and from then on, as they say, was history.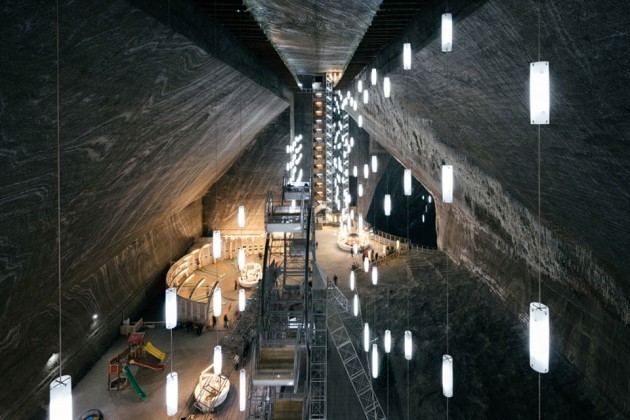 Our interests with this spot was reignited recently – thanks to photographer Rich Seymour, who captured the essence of the original caves, now of course, filled with anyone except miners. The images produced by Rich was simply stunning, accentuating the grandeur of the subterranean world. Viewing Rich's work of art is the next best thing one could do next to actually visiting to the place yourself. Speaking of visiting, if you are interested in exploring Salina Turda Salt Mine Museum and Amusement Park, you may want to know that it is not free.
Aside of parking charges, there's entry fee, which cost 20 Romanian Leu (about US$5) for adults and 10 Lei (around US$2.50) for children and students. Other amenities cost money too. You can refer to the full list and additional information HERE. If you prefer to admire the place via prints, you can purchase Rich Seymour's Salina Turda series photographs in print from his website. Last but not least, you can also choose to take a virtual tour of this glorious underground world as view through the eyes of Google Street View.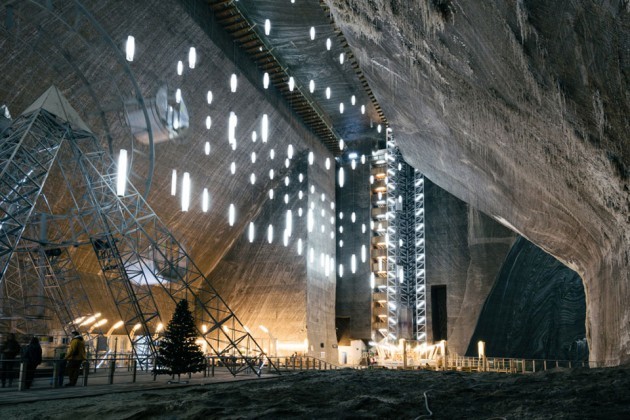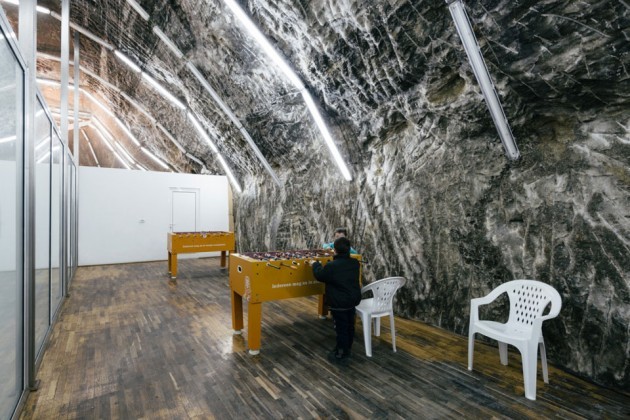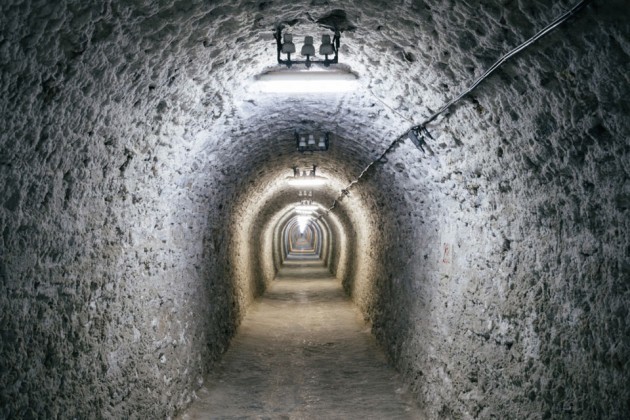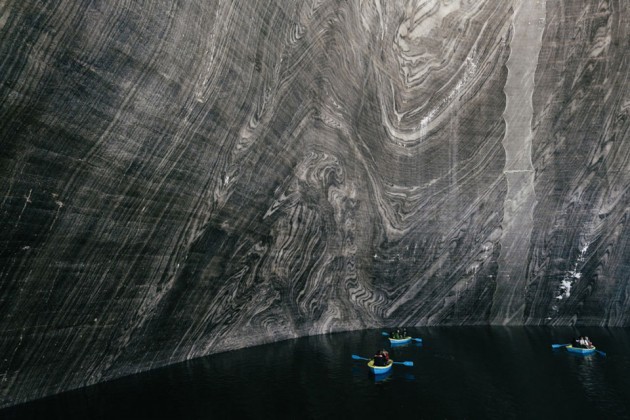 Images by Rich Seymour via The Spaces
via Co.Design