when it comes digital camera, Samsung is never in the to-watch-out list and still isn't (sorry, we might be a little too biased here), but that doesn't stop the South Korean electronics giant Samsung from continuing to stretch its arm to cover the standalone shooter segment, which they not only have been doing, but doing it at quite a pace. just months after the NX mini, Sammy has yet another compact shooter for your consideration, especially price is of a concern. the camera in question is an interchangeable lens compact camera dubbed NX3000 'Smart Camera' (think it's high time to drop 'smart' to everything, don't you think?).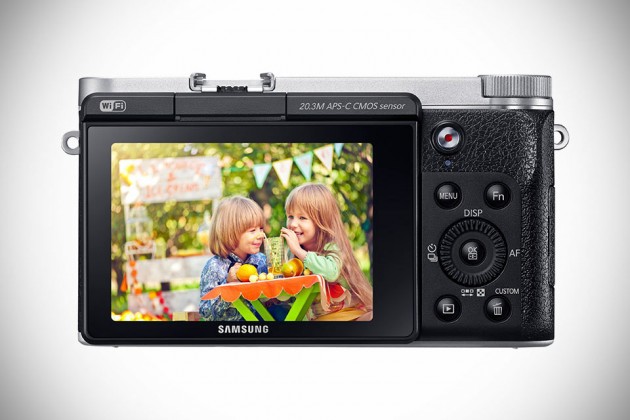 unlike the mini, this is a little more accomplished, well, at least on paper (but no high-end spec to be expected, mind you) with features like 20.4-megapixel APS-C CMOS sensor, a selfie-friendly 3″ flip-up display with Wink Shot (albeit one that only has 320 by 480 pixels to its name), up to ISO 25600, 1/4000th shutter speed, 5fps continuous shooting, hot shoe (more about this later…), built-in WiFi for sharing and data transfer, NFC for quick pairing with compatible mobile devices, a 2,330 mAh battery pack, and microSD card slot for storage. about the hot shoe… it may seems like a pro-grade kind of extra, but it is not. you will going to need this, cos' there is no built-in flash with the NX3000, but do get a sleek external flash.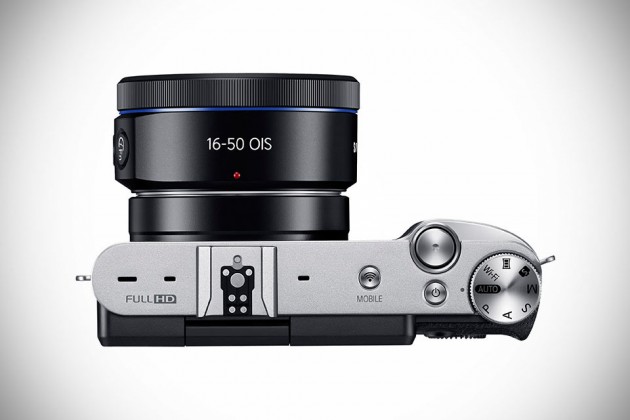 according to the official press release, the Samsung NX3000 Smart Camera will be offered in white, black, as well as brown and will come bundled with a 16-50mm F3.5-5.6 Power Zoom ED OIS lens, but Engadget reported that it will also be offered with a 20-50mm lens when it become available in stateside on June 1. prices start $479.99 for the 20-50mm package, while the 16-50mm Power Zoom kit goes for $529.