You how sci-fi movies sometime depict high-tech gadgets waking up when you do, lighting up and possibly greeting you? Well, the Luna Futuristic Wireless Speaker is not that, but it is the closest you will get to that sci-fi scenario. It won't greet you though; it will, however, automatically wakes up when you are home (or you can manually wake it up with the companion app) and when it wakes up, its telescopic system fires up, extending the 1-inch tweeter-embedded "Luna Eye" out of its futuristic spherical body and ready to push out 10W of sonic goodness. Completing the audio reproduction setup is a fixed, 2-inch 10W full-range driver within the sphere.
By extending the tweeter out, it enables more space between the 1-inch and the 2-inch drivers and thus affording better diaphragm vibration performance which according to Luna's creator, makes it sound better. While your sound holes are treated to your favorite audio tunes, the Luna Eye, which uses a proprietary lighting system, offers the requisite sci-fi-ish eye candy through preloaded light patterns. A built-in high-sensitivity wide range microphone allows the device to be employed as a speaker phone and a built-in rechargeable lithium-ion battery that provides you with up to 8 hours of playtime in between charges. Charging is via USB-C, while wireless audio streaming is via Bluetooth 4.0 (BLE) with EDR support, that offers up to 100 feet of range.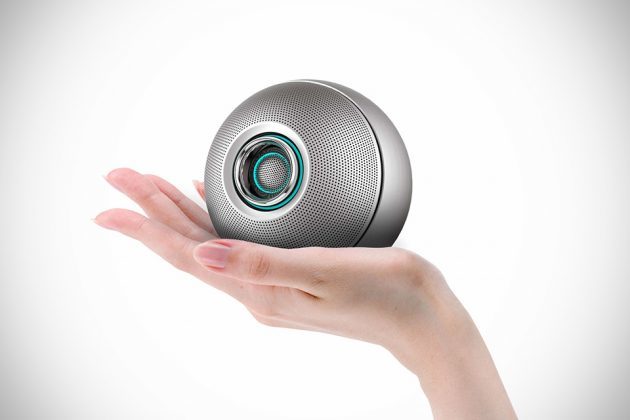 There's wireless b/g/n built into this little sphere too that allows it to leverage on MESHNET network technology to hook up with up to 32 Luna for creating a multi speaker network. The Luna is a palm-size speaker, measuring a compact 98mm wide, 98mm deep and 94.5mm tall (3.86 x 3.86 x 3.72 inches). It is AirPlay-enabled and supports DLNA too. Finally, the said app, which is available for both Android and iOS devices, lets you control music, muck around with the Luna Eye HUE, setup multiroom and party mode, tweak the Equalizer, connect up 32 Luna and more.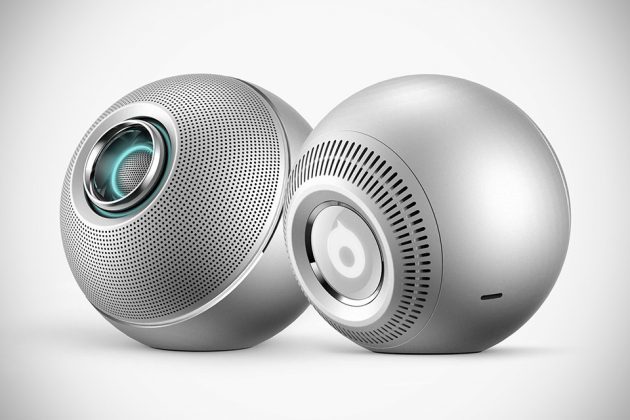 Basically, the Luna is like Hue LED, Bluetooth speaker and WiFi speaker rolled into one, and if it deliver as promised, it could be an excellent alternative for those who are looking at multi room system without sacrificing an arm or a leg. Speaking of which, Crazybaby, the Shenzhen-based audio equipment maker who was behind the much-lauded levitating speaker, has taken Luna Wireless Speaker to Kickstarter. The company aims to raise a hundred grand to take the product to production, which it has since achieved. The campaign is on its last leg with just 9 hours to go and you can still secure one for October delivery for $149. If you miss this, fret not cos' we have a strong feeling it will be hitting Indiegogo InDemand program soon.