Hard drive storage has come a long way. Back in the olden days, an IBM 305 hard drive from 1958 packed fifty 24-inch diameter disks and consumed 16 square-feet of space to offer a 'whopping' 5 Megabytes of storage space. That one-ton behemoth will certainly not fit any PC, much less a laptop and that's not to mention the running cost of $3,200 per month (which is equivalent to $27K in 2016). We are lucky today. Thanks to the advancement in digital storage technology, Terabytes in our PC are a norm and so are hundreds of GB in SSD. If gigs of SSD aren't enough to satisfy your insatiable appetite for digital storage, well, Samsung has good news for you and that good news is called Samsung 'PM1633a' 15.36TB SSD – the industry's largest SSD.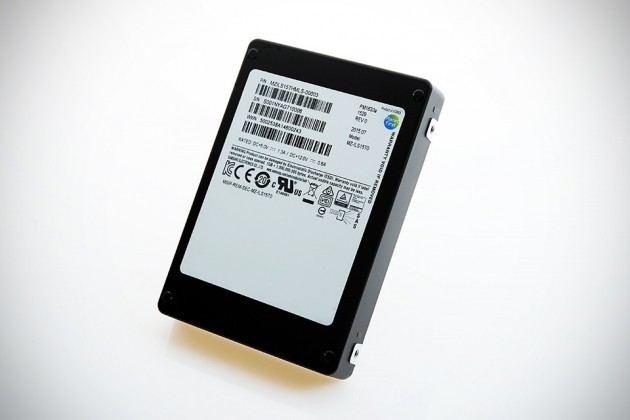 First unveiled at the 2015 Flash Memory Summit in August, this groundbreaking storage solution comes in a 2.5-inch form factor and is developed using Samsung's third-generation 3D V-NAND memory technology, packing in 512 of the 256GB V-NAND memory chips. The 512GB in itself is a single unit comprising 16 layers of 256GB dies. All told the PM1633a has 32 NAND flash packages, resulting in over 16TB of storage. Though it is noteworthy that 'only' 15.36TB is usable. Now, a little on its performance numbers. The PM1633a is capable of random read and write speeds of up to 200,000 and 32,000 IOPS, respectively.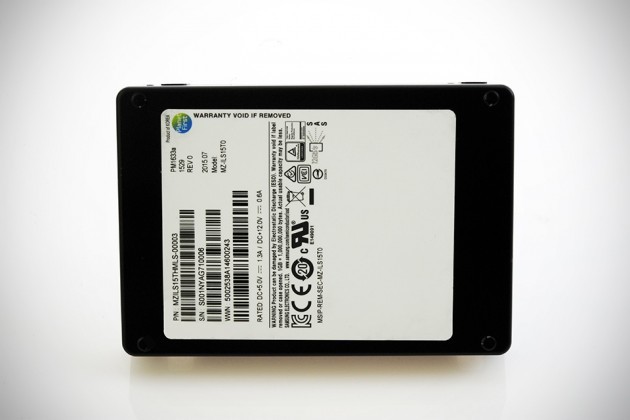 And it also boasts blazing sequential read/write speeds of up 1,200 MB/s that requires 16GB of DRAM and a specially designed firmware to make it ticks. Samsung also boasts that PM1633a can support 1 drive writes per day, allowing data to be written everyday on a single drive without failure. So, not only does the PM1633a offers insane amount of storage, but it also had the reliability aspect covered, which Samsung said "will improve cost of ownership." Now, for the bad news. While groundbreaking, the drive is very much based on a 12Gb/s Serial Attached SCSI (SAS) interface and is, unfortunately, geared towards enterprise storage systems.
So, avid PC enthusiasts can only drool over it for now. But hey, the technology is there now and we are pretty sure it will trickle down to consumer-grade SSD eventually. Apart from the 15.36TB, the PM1633a SSD lineup will also be offered in other capacities, including 7.68TB, 3.84TB, 1.92TB, 960GB and 480GB later this year. Final pricing has not be announced, though you can be sure that it will fall into the 'cost an arm and/or a leg' category.