Convenience. That's the thing gadgets should do for us and while most of the achieved that, it only leaves us wanting more convenience. Like, you know, wirelessly charge our smartphones. In fact, that has been done, but like I say, we want more of that convenience and apparently, Samsung knows that, so it came up with the perfect computer monitor for the 21st century smartphone users: the Samsung SE370 Smartphone Wireless Charging Monitor. The monitor, which comes in 23.6- and 27-inch variants, boasts a stand that doubles as a wireless charging pad for your Qi wireless charging standard smartphone, such as the Galaxy S6, LG G3 and the likes.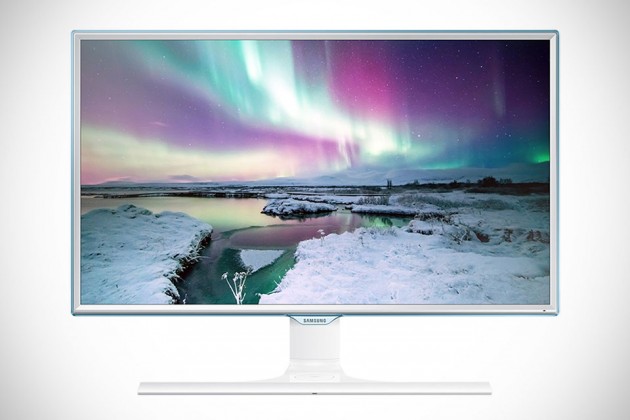 Clearly, the SE370 will only benefit those who have compatible handsets, but that's not to say that other aspects are not any good. In fact, it is the opposite, well, at least according its spec-sheet it is pretty up there. Though its 1,920 x 1,080 resolution may leave a lot to be desired for pixel-obsessed users. It's main duty, i.e. displaying stuff, has quite a lot to shout about, including AMD FreeSync which supposed deliver smoother refresh rate when gaming, but you do need AMD graphics to reap this benefit. It also touts eye-saver mode that will "reduce harmful effects of blue light on your eyes and associated eye strain by monitoring and optimizing picture quality to match the environmental settings." There is also the flicker-free function that will prevent eye-strain too.
The panel is of Plane-to-Line-Switching (PLS) offering 178-degree wide-viewing angle and up to 300 cd/m2 of brightness. Being a Samsung, it naturally takes pride on the monitor's design which is, in all honesty, indeed very pretty. No word on either the pricing or availability at this point, so you can save yourself the effort of digging for your plastic for now.