Remember the One Ring from Lord of the Rings: The Fellowship of the Ring (New Line, 2001) that has a super cool inscription that glows when put in fire? Well, the Secret Wood Glo Ring one up the One Ring by having the entire ring glows – no fire required. And no, LED isn't involved either.
When I first saw it, I didn't think it was real. But someone actually had a hands on with one and proved it is totally legit. And boy, am I sold already.
According to Instagram user @jinsaotome, who has in his possession a Meteor version, the glow lasts for around 5 minutes. After that, it will maintain a low glow for a long period of time.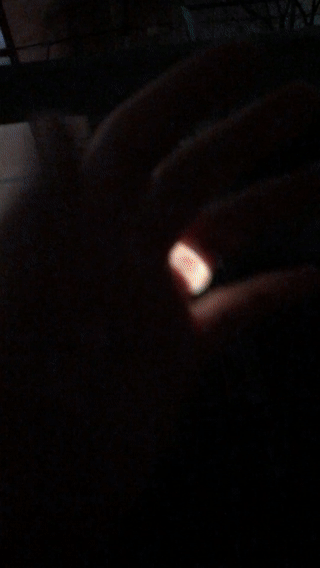 "Recharging" the 'glow' requires a UV flashlight or just a regular flashlight. Apparently, it glows in day light too. Obviously, when it does glow under light, it won't be as snazzy.
Anywho, if you out to make a fashion statement, Secret Wood Glo Ring could be it.
Secret Wood is a Canadian jeweler that makes handcrafted wood and resin jewelry. They have a whole collection of glo rings in an assortment of designs to choose from with prices starting at $68. Also, we are NOT affiliated…
Images: Secret Wood.