Segway two-wheel self-balancing contraption has seen a wide range of applications, ranging from personal use, leisure tour and law enforcement duties. however, the truth is, having just two wheels, no matter how large they are, and the promised of self-balancing technology does not make it any less intimidating to some and not to mention the lack of 'presence' for law enforcers. with that in mind, Segway has came with a three-wheel solution that will be more than ample to have the presence aspect covered. the Segway SE-3 Patroller, as it is called, is aimed squarely at the public safety market and is a huge departure from the company's current lineup. the SE-3 is more like a standup trike with a third wheel stretched out in the front for added stability which will be a boon for frequent mounting and dismounting during patrols.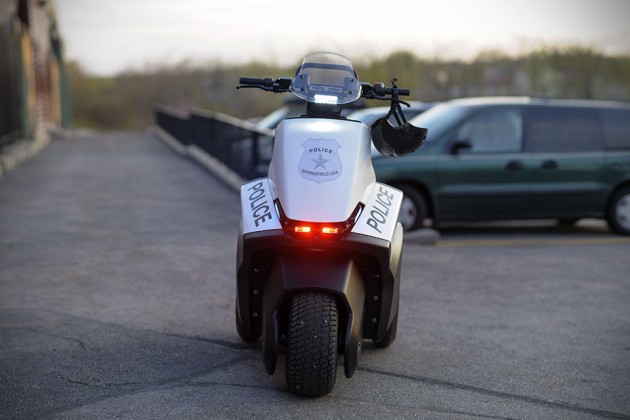 the SE-3 is a like a mini patrol car and has the necessary equipment, including Whelen emergency lights, headlight, brake light, siren and lockable storage, that addresses the shortfall of the two-wheel counterpart. the onboard electric motor is juiced by multiple rechargeable lithium-ion batteries that can be recharged at any standard electrical outlet or switched out for replacement batteries if continuous operation is required. it has an independent direct rear wheel drive and allows reversing and is capable of executing tight turns. finally, rounding the package is a 4.3-inch sunlight-readable display that provides the rider with essential information like speed, battery life, as well as distance travelled as they go about their daily routine.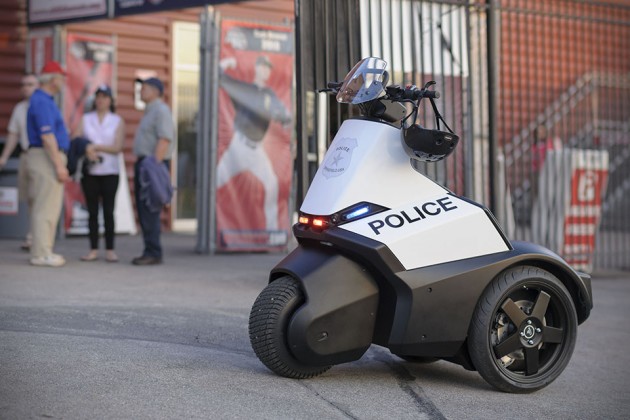 the Segway SE-3 Patroller looks pretty awesome, which makes us wish that there will be a personal use variant soon. i wonder if it could be modified to do paintball battles? you know, with maybe a paintball gun attachment? well, that's just a thought and a potential business opportunity for Segway. no? the Segway SE-3 Patroller is locked and ready to roll, so interested establishments can in fact order them today for $11,999 and up, and expect first shipments to commence in June.