A couple of days ago we saw a radical self-driving electric truck concept by designers Artem Smirnov and Vladimir Panchenko and we did mention then that there will be a part 2. Well, here it is. Not sure why there are two designs, but hey, who's complaining? Anyways, the second concept is supposed to be an "Electric autonomous 'show' truck, which we interpret as a truck that won't be plying cities but more for motor show and such. Unlike part 1, part 2 is more on the curvy side, though it still defies aerodynamic principles. Then again, it is a "show truck" isn't it?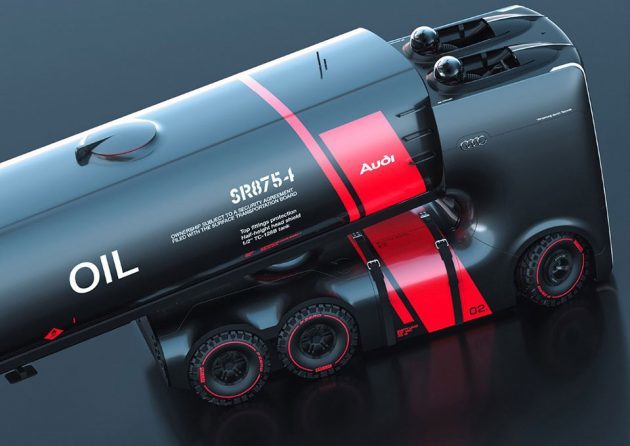 However, the most radical thing about this concept is (as if the squarish design isn't radical enough), the open top roadster style setup. Yes. You heard that right. A roadster-style setup… on a semi. That means the two dudes are not in the cabin; they are outside, exposed to the elements. If we viewed the renders correctly, it appears that the drivers are seated up top, geared up in fighter jet pilot-like helmet complete with, wait what? Breathing apparatus? It appears to have racing harness for each occupants. There is no description from our source, but I am going to assume the two are in fact people, not some autonomous robots (yes, I am being overly imaginative).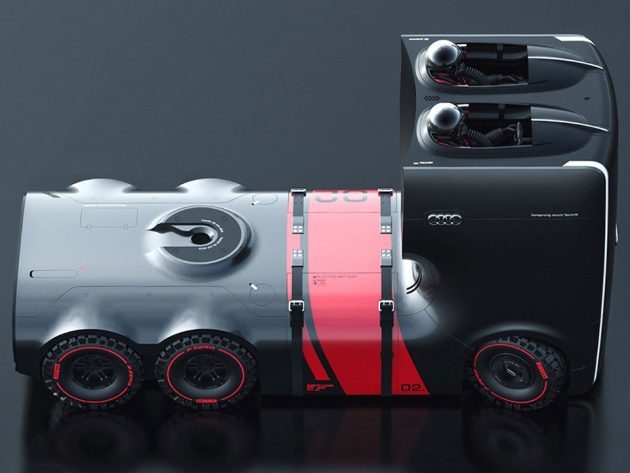 The rear of the truck is a beauty in itself, sporting curves over the sides and now the truck has less 'sportier' wheels, a set which could probably made it to real-world. It is still low, though. The truck is, of course, designed to have a trailer in tow, which Artem and Vladimir took the effort to design a few options, like one for fuel and one for pipes or sort.
The trailer and the truck integration is seamless, very futuristic. Basically, Self-driving Electric Truck Concept for Audi Part 2 is something you would see in sci-fi movies, which means, it is unlikely to make it in real world and that's not to mention this truck and the other one, aren't designed by Audi, or commissioned by Audi. But we got an eyeful and we are grateful. In general, I am digging this second version more than the first, despite the non-existence aero in both.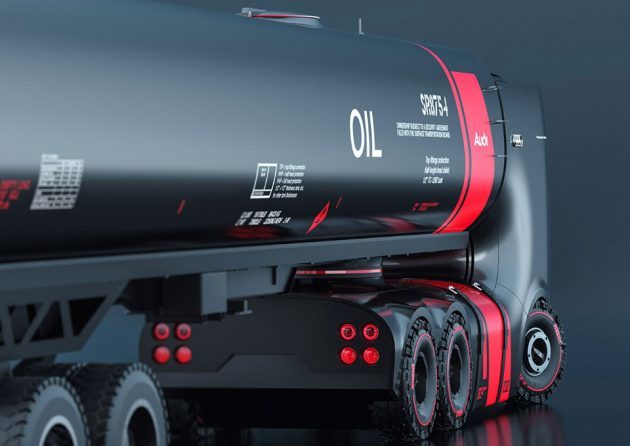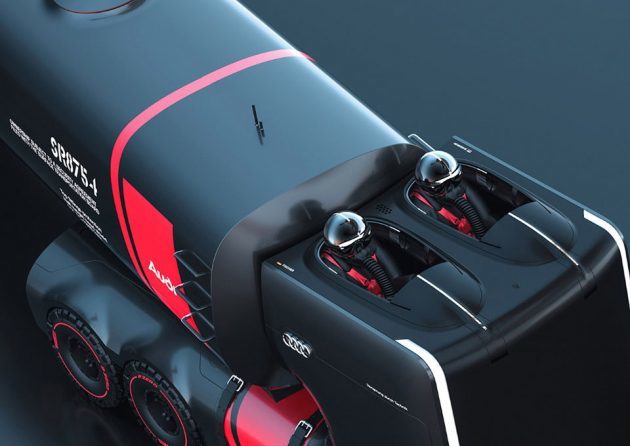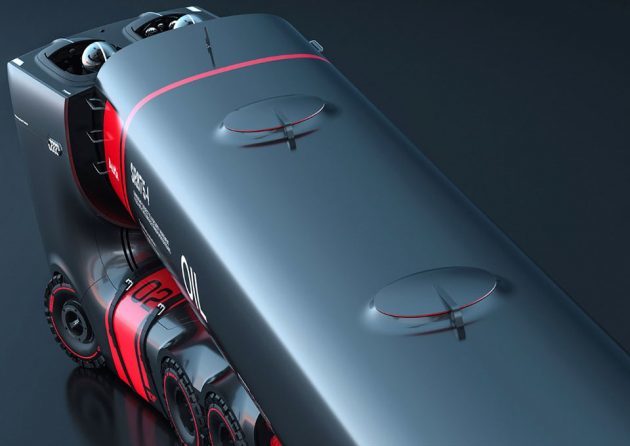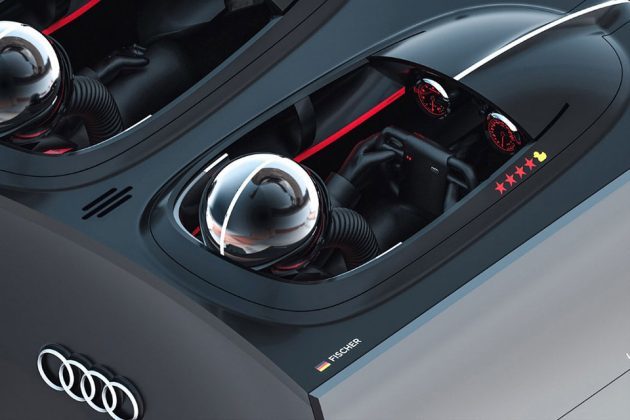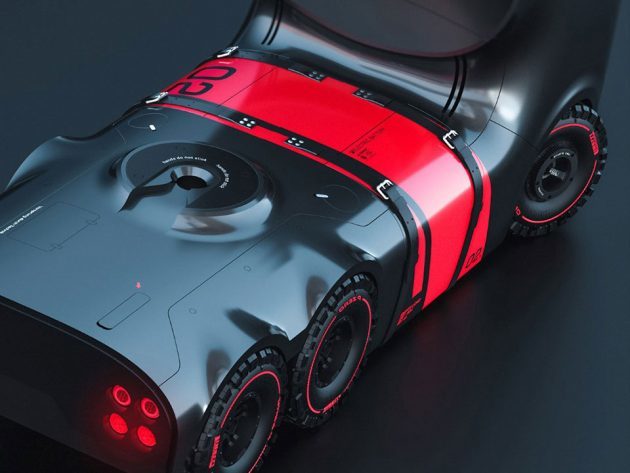 via Yanko Design