While the world is embracing electric vehicles, the oil industry is surely not thrill about it. The once important fuel of life is facing the threat of being relegated to as a secondary source. The panic alarm must have already sounded in the oil industry, but for oil giant Shell Oil Company, it is not going to let electric vehicles have their way, at least not now. It has collaborated with automotive design firm Gordon Murray Design and engine specialist Geo Technology to develop a city car that is said to "deliver a 34 percent reduction in primary energy use over its entire lifecycle" over a typical city car (and 69 % less than SUV) in the U.K. This "energy reduction" begins with the build, which uses half of the energy used to build a car of a similar size.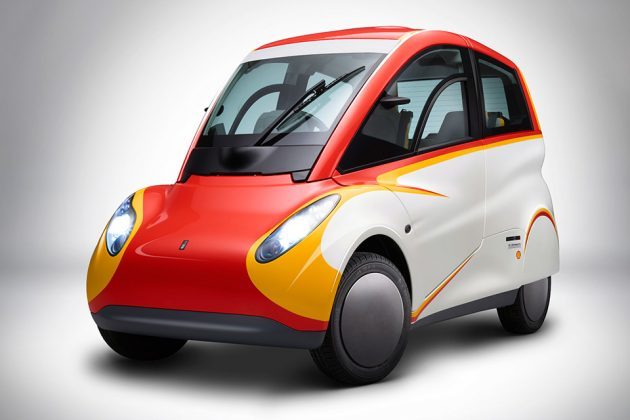 In addition, the Shell Concept Car, which is based around Gordon Murray Design's T.25 city car, is efficient in the economy and emission department – attributed by several elements, starting with an incredibly low drag coefficient of 0.297 (despite its tall posture) and thanks to Gordon Murray Design's iStream platform, the car only uses lightweight, low energy and CO2 footprint materials to achieve a non-hefty 550 kilograms (1,212 lbs). At the end of the day, GMD's platform allows the car to be produced at a lower cost and perhaps more importantly, the entire car can be recycled when it reaches the end of its lifecycle.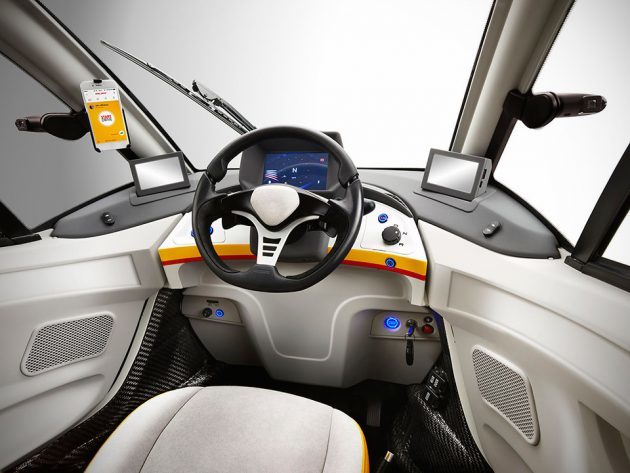 Geo Technology is responsible for the three-cylinder engine which is engineered to minimize friction and Shell, on the other hand, designed a bespoke oil aims at minimizing the friction within the engine. All told, the Shell Concept Car makes 107 miles per gallon (38 km per liter, or 89.1 miles per gallon US at a cruise speed of 45 mph (70 km/h). The vehicle also sees an improvement over the emission, producing 4.67g CO2 per kilometer on the New European Driving Cycle (NEDC). While those figures may not blow its competitions out of the water, it is a proof of concept that making a car energy efficient is possible.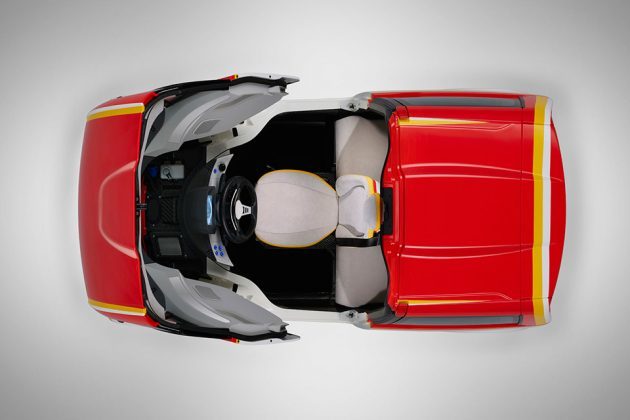 As for the car design, the tall and narrow look made possible by a central driver position with two passenger seats to the back allows the car to remain super compact which, together with the small turning radius, will enable it to be maneuvered with more ease on congested city roads. The Shell Concept Car may not be the future of automobile, but it should serve as intermediary for automakers to follow suit in creating more energy efficient as electric vehicles are being made more affordable and practical. Of course, Shell didn't say that, but we know they knew what's looming ahead for them and as far as next decade is concerned, majority of us will still be moving in gas engine vehicles and hence, Shell's findings from this initiative will come handy if Earthlings want to stop choking Mother Nature and sucking her resources dry.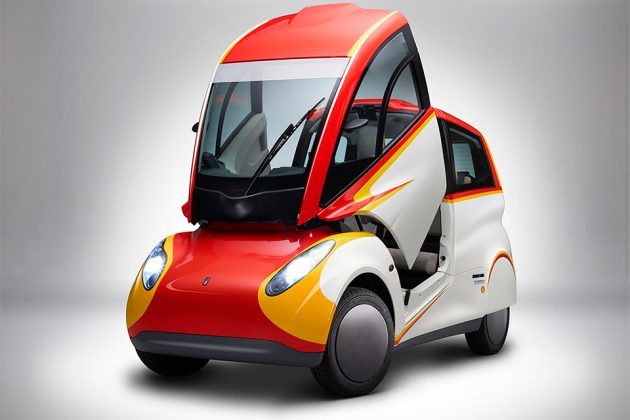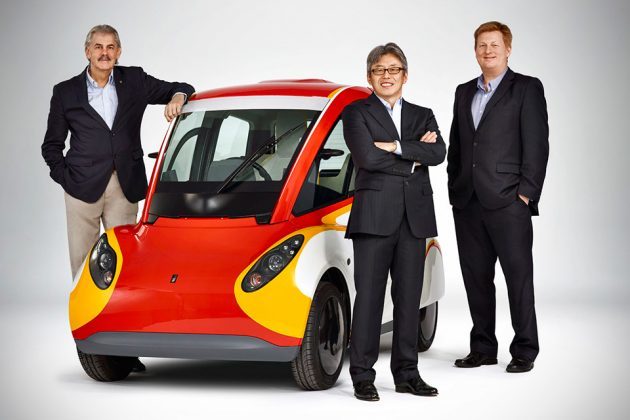 All images courtesy of Shell Oil Company.