If you think auto-lacing shoes speaks high-tech, think again. Now, there's a startup touting another futuristic shoes, but power laces it ain't have; instead ShiftWear, as it is called, has flexible HD e-ink all over it, which means, with a companion app, this pair of sneakers can alter its appearance on the fly with any animation or graphics of your choice. Now, my friend, that's high-tech. But why do we need displays stuck our shoes? Variety, people. Variety. So, you can change the patterns or designs based your mood without having to buy another pair of shoes ever again.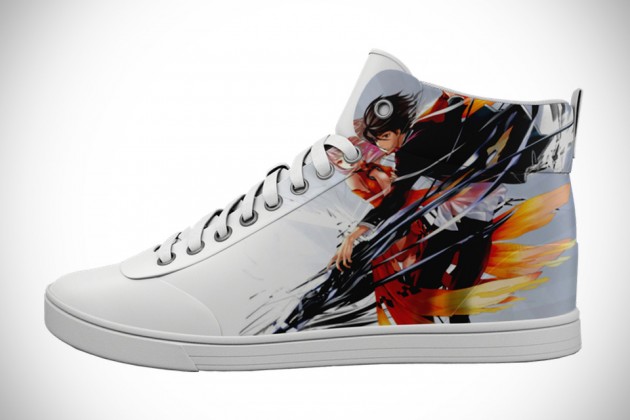 Keeping the display on each shoe powered is a battery pack good for up to 30 days of usage and there's a "walk to charge technology" which will help to prolong the onboard, wireless charging capable, battery's stamina. ShiftWear's creator claims that the shoes is water resistance up to 5 meters (a little over 16 feet) and is totally machine washable and has soles coated with Kevlar Fiber for durability. Like app store to today's smartphone, ShiftWear owners can acquire designs submitted by artists via the companion app and artists, on the other hand, can earn some cash from selling the designs. Though there are no words if the artists will be levied by ShiftWear when they sell their works on the app's marketplace.
As you might have already guessed, ShiftWear Sneakers are not on the shelves yet; it is still in its conceptual/development phase, or at least there aren't any prototype of the shoes at this stage, but they are ready to take your money as pre-order through Indiegogo. Speaking of which, it is surprisingly affordable, considering the tech that goes into it, with each pair going at $150 and up. However, it will be quite a wait before your order will reach you, as delivery won't happen until Fall 2016. Keep going for the product pitch video.