The Star Wars hype has officially reached hyper high. Why? Well, we thought the ice cream would be the last of the food family to ride on the growing Star Wars phenomenon running up the official theatrical release on December 18 (17th, for Singapore), but nope. Now, even cookies are not spared. Yep. You heard that right, there are Star Wars cookies too, which if you are fortunate enough to be residing in Land of the Rising Sun, you can snag a box of the Bourbon Star Wars Cookies for 1,100 Japanese Yen (which is a modest $8.95 in American dollars).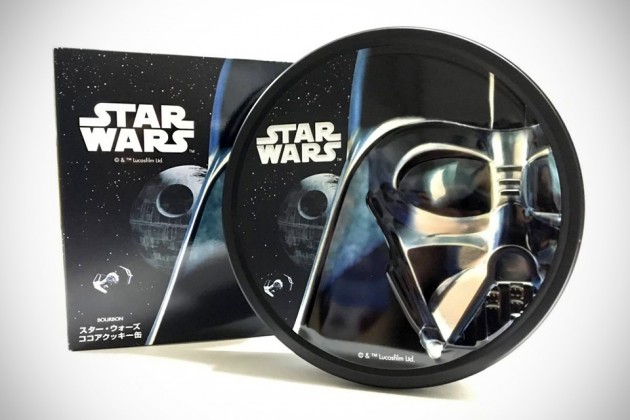 Within this The Dark Side-centric round tin box are 54 pieces of chocolate cookies (or biscuits, if you prefer) – some of which sports Star Wars design like Lord Vader and Stormtrooper's headshot and Star Wars branding. The tin itself is decorated in The Dark Side theme with a partial headshot of Darth Vader against a backdrop of the the galaxy far, far away with the infamous partially damaged Death Star and Vader's TIE Fighter Advanced.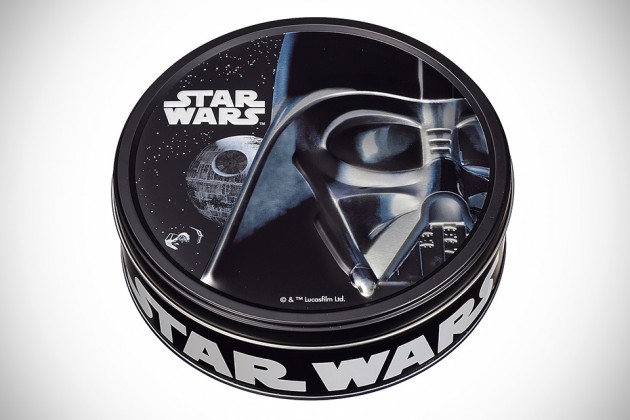 So where can you bag one? We have done some digging around and found a website called Candysan that retails it online at the said priced, while those residing in Singapore can acquire it through The Falcon's Hanger brick-and-mortar store for a grand price of 30 Singapore dollars. Sorry guys, online purchase is ruled out for Singapore's stocks. And don't ask us why Singapore's stocks carry such a hefty price tag. It has always been such. No explanation needed.
P.S. If you are in Japan, you can grab the Bourbon Star Wars Box Set for 2,980 Yen, which includes elise, truffles, and popcorns – all Star Wars-themed, of course.