Not only computer-dependent office workers will have wrist issues. Chefs, or anyone who cook often may be susceptible to wrist injuries too and the culprit? Kitchen knives. Unbeknownst to us, the chopping and slicing we have known and been doing all this while are not as efficient as we may have perceived and those actions could even put undue stress to the wrist. However, that won't be so if Bolo has its way. Bolo is a true evolution of knives, bringing together two most important inventions in mankind's history: the knife and the wheel, to create the ultimate kitchen knife that rolls to slice instead of the usual pivot-style cutting action we have adopted.
Looking like a circular saw, Bolo sports a round steel blade and a handle that's positioned directly above the cutting blade. This setup allows control for precision cutting, while eliminating unnatural movements that may otherwise hurt your wrist. While Bolo is obviously apt in slicing, it also makes for a good chopper and switching out the regular blade for the optional tenderizer blade, you can even use it to tenderize meats too. Speaking of switching out, Bolo's unique circular blade can be removed for easy cleaning and if you desire, even dropping the handle into the dishwasher.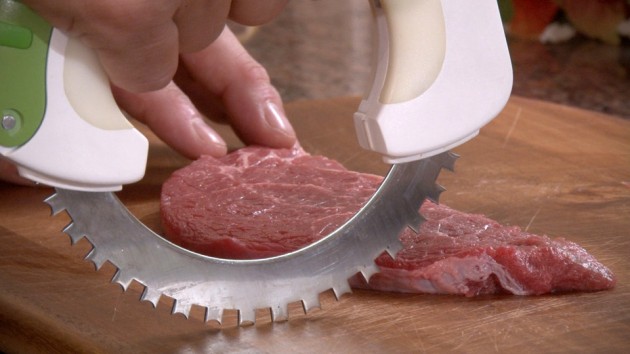 With Bolo, the evolution of kitchen knife have just gone full circle and who knows? The future of kitchen knives may just be round from this day on. If you are all up for a rolling knife, then you may want to consider backing Bolo Rolling Kitchen Knife's Kickstarter campaign to secure one for March 2016 delivery. As for the price, it may surprise you; it will only cost you $14-$32 Canadian money, or about US$10-$24 to own one. Seriously, if you slice and dice a lot, we suggest that you check out Bolo. Continue reading to catch the product pitch video.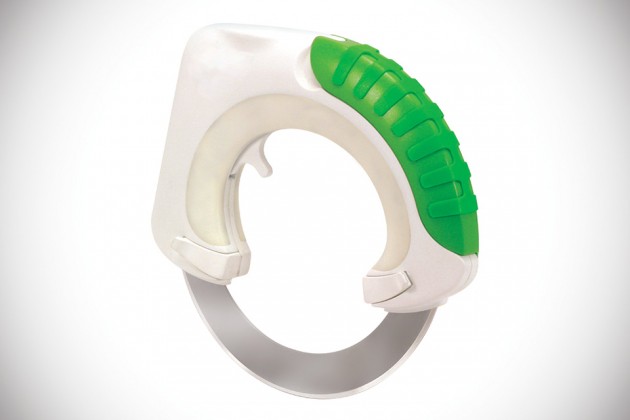 submitted via TIP US page.