Ever since the announcement of the new-generation Smart Fortwo, we have been looking forward the BRABUS treatment for the longest time. Well, if you are a fan, there's good news: Smart Fortwo BRABUS is finally official with prices peg to the various customization offered. Announced at the Frankfurt Motor Show, Smart Fortwo BRABUS Tailor Made offers a myriad of customization to make your Fortwo looks sportier and more aggressive. Though, it is worthy to note that it is the tailor made and not quite the BRABUS soup up edition, which means the power plant remains as is and what you are in for are essentially look-fast bits.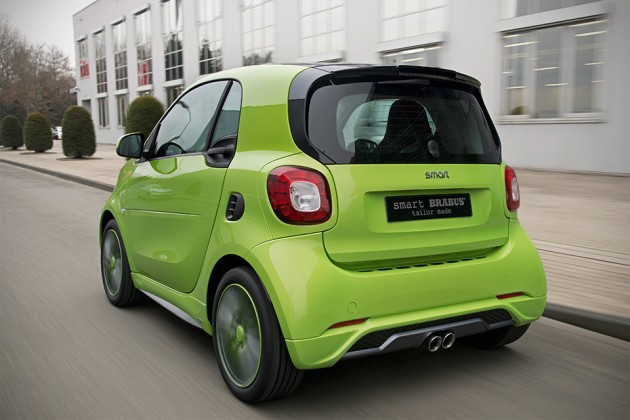 BRABUS Tailor Made was made official back at the Geneva Motor Show, but this time round, Smart has introduced the cabrio version too, and along with it, are the associated prices. Options offered include pre-configured packages, which include tailor made color package costing 2,999 euros and the 3,499 euros tailor made leather package. Further customization to those two packages are available at 499 euros for special effect or matt paint job and 399 euros for customized leather for steering wheel. Aero kits are also available at 1,999 euro, which will include front spoiler, side skirts, rear diffuser, and black roof spoiler with smoked brake light.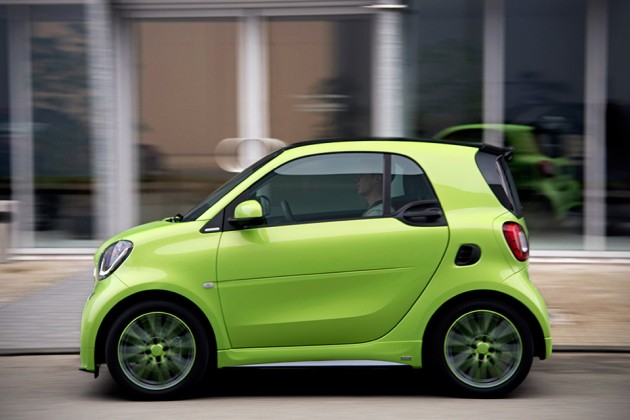 Optionally, there's a sports exhaust system for 52 and 66 kW engines, though no price was mentioned. The tailor made exterior style package can be ordered starting end of 2015. There's, of course, a 599 euros interior style package, as well as 699 euros interior package too. The former includes shift lever knob, aluminum handbrake lever, sports pedal and door sills, while the latter gets you color trim of your choice around the instrument cluster, dashboard instrument and rings of the air vents, as well as accent trim parts on the dashboard.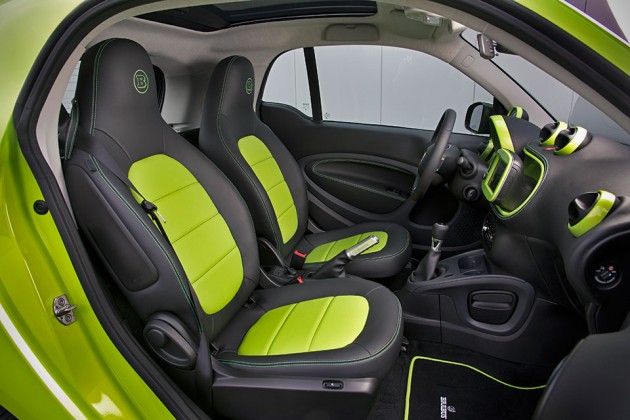 For €2,299, you can get the tridion safety cell in customized paint finish, which will cover the door mirror caps, filler cap, and the trim around the tail lights. Last but not least, the rolling stock can also be finished in custom paint for €899. The cabrio version gets the options of grey soft top, matt light blue exterior with the accent trim parts in contrasting "palladium grey", black leather with light blue seams against a matt light blue interior, and high-sheen 16-inch BRABUS Monoblock VIII alloy wheels in matt anthracite.