While Japanese inventors are taking Transformers in a literal sense, German luxury car maker, Mercedes-Benz, has other ideas about a transforming car, which the company unveiled at the on-going Frankfurt Motor Show. Though, don't expect the Concept IAA, which is short for Intelligent Aerodynamic Automobile, to take on an organic robot form, but it will however, transform from a sexy four-door coupe to a (still sexy) highly aerodynamic vehicle with an astounding drag coefficient of just 0.19. Like the deploying spoilers found on some luxury sports car such as the Bugatti, Mercedes-Benz's Concept IAA automatically executes the transformation, which sees the vehicle's fastback style silhouette being altered on-the-fly to increase aerodynamic efficiency, upon reaching a set speed and in this instance, it's 80 km/h (50 mph).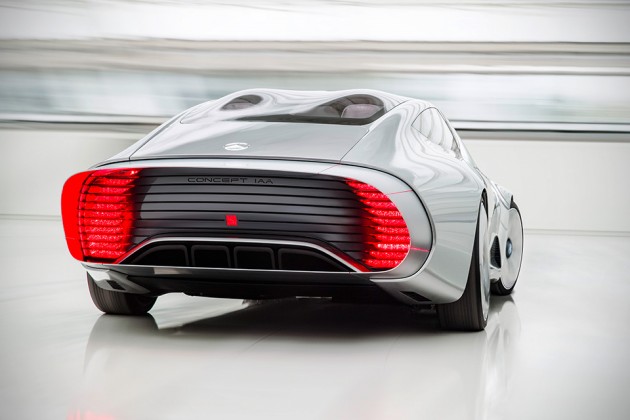 The super aero mode can also be activated at the touch of a button, though, through the touch-enabled display found within the vehicle's uber futuristic interior. And when activated, expect a few things to happen, including the extension of the rear and the front flaps, wheel cupping adjustment and more – all in a bid to achieve maximum aerodynamic efficiency. Powering the concept is a plug-in petrol hybrid, outputting 279 horses, which provides the Concept IAA with a top speed of 250 km/h or about 155 miles an hour. On full-electric drive and aerodynamic mode, the onboard battery system enables it to make 66 kilometers (41 miles). In its standard mode (also known as "design mode"), it makes 62 km (38.5 miles).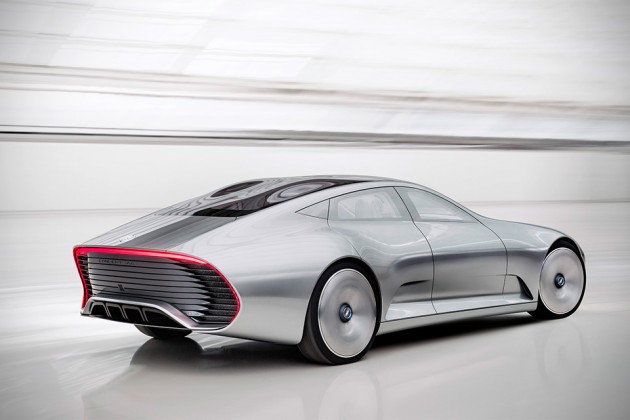 The Mercedes-Benz Concept IAA digital transforming hybrid was officially unveiled at the 2015 Frankfurt Motor Show (aka IAA 2015) and is arguably the best concept we have seen to date in terms of aesthetic and technological concept. To be honest, the world have not seen much breakthrough in automotive design and the Mercedes-Benz Concept IAA presents as a huge break for the industry. However, we could imagine it will take years before this aerodynamic technology will be incorporated into everyday automobile. Though so, it is an exciting concept, nonetheless.