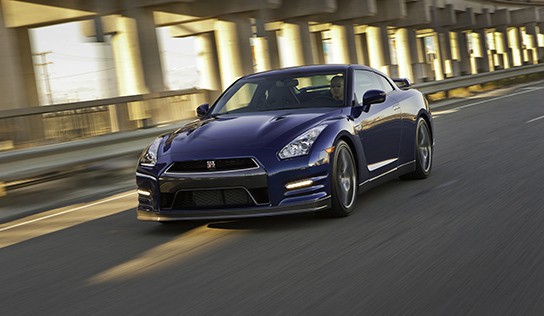 (photo credit: nissan.com) 2012 Nissan GT-R | from US$89,950 | www.nissan.com
after four years into the North America market, the Nissan GT-R has a new look. the new Nissan GT-R will have new colors, new wheel design and beefed up in horsepower department. along with the 2012 Nissan GT-R, a premium model, dubbed the "Black Edition", will be introduced.
[ad#Google Adsense-text-468×60]
powering the 2012 Nissan GT-R is the VR28DETT 3.8 liter twin turbo V6 motor producing 530 horsepower (395.2 KW) and 488 lb-ft (661.6 N.m) of torque. that's 45 (33.6 KW) more pony power and 54 lb-ft (73.2 N.m) of metal twisting toque then the previous incarnation – all thanks to the tweaks in the turbocharger boost pressure, valve timing and air mixture ratio.
further works on the reduction of intake air pressure by enlarging the inlet pipe diameter and also the use of enlarged section for the exhaust pipe, which reduces the exhaust air resistance also played a part in the increase of power and torque.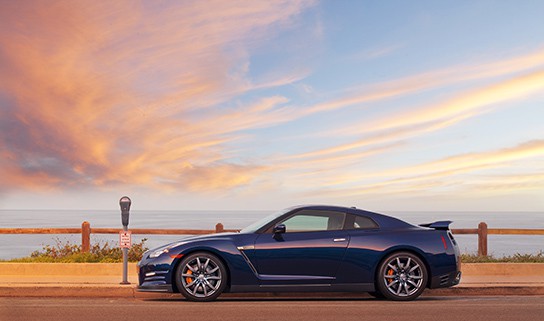 aerodynamic aspect has also been tweaked. the 2012 Nissan GT-R will have about 10% increase in downforce and reduced drag coefficient of 0.26. with an enlarged fascia and grille openings, air resistance is reduced inside the engine compartment. aside from this, the enlarged grille also increased volume of air passes through the radiator and cooling of the front brakes is also increased.
on the front end, the refreshed front fascia features an aggressive double rectifier fins and new integrated high intensity LED running lights. the redesigned front fascia has a lower center of gravity as compared to the previous design. other improvement includes enhanced underfloor cooling performance and air resistance reduction by extension of the rear diffuser which also improves the cooling performance for the muffler. the use of new rear fascia outlet and new vents on the lower rear fenders help to remove air from the rear wheel wells, thus increasing the rear downforce by about 10%.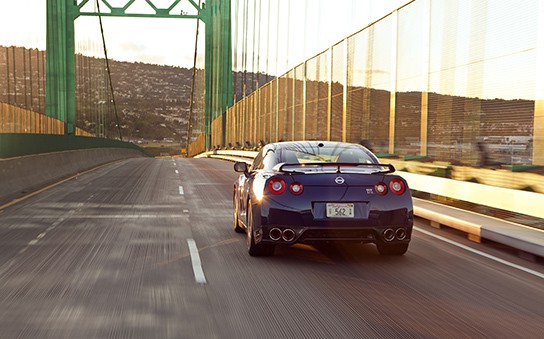 a newly designed larger diameter tailpipe and wheels will be part of the new 2012 Nissan GT-R. the wheels are light weight, rigid forged aluminum 20-incher manufactured by RAYS, which features modified knurling inside the wheels to prevent tires from slipping around wheels under heavy acceleration or braking. another details that speak of serious performance delivered to you by Nissan.
the interior will have new carbon fiber trim and improved materials. the "Black Edition" will feature special black six-spoke lightweight wheels, again by RAYS. the interior of the "Black Edition" features custom red-trimmed Recaro seats and red/black interior trim. the "Black Edition" cost US$95,100 – a US$5,150 premium over the premium model. six exterior colors will be available for your choosing, including two new colors: deep blue pearl and jet black. other available colors are solid red, gun metallic, pearl white and a limited production 4-stage metallic super silver.
with the update on the 2010 GT-R, we can see that Nissan is determined to maintain the GT-R as it's flagship supercar. no doubt the features and specs sounds really awesome, however, i still can't get over the fact that the RB engine has been dropped.